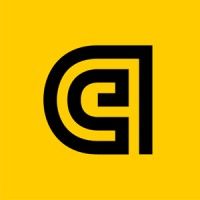 Australis Engineering
Stand: C130
| Automatic Guided Vehicles (Agvs)
| Bag-In-Box Equipment
| Bespoke Machinery Or Machine Development
| Cartoning Machines
| Case Closing Machines (Corrugated Board)
| Case Erecting Machines (Corrugated Board)
| Complete Automation Systems
| Conveyors
| Crate Packing Equipment
| Depalletisers
| Emptying Machines
| Guards (Safety)
| Handling Machinery
| Pallet Inverting Machines
| Pallet Lifter
| Pallet Shrink Wrapping Machines
| Pallet Stacking Machines
| Pallet Stretch Wrapping Machines
| Pallet Transfer Machines
| Palletising Machines
| Pick And Place Machines
| Robots
| Stretch Wapping Machines
| Vision Systems
| Vision Systems Integrators
| Bespoke Machinery or Machine Development
| Cleaning Machines
| Chocolate Processing Machines
| Control & Instrumentation Conveyors
| Food Processing Machines
| Sorting Equipment
| Washing Machines
| 2022
Established in 1983, Australis Engineering is a multi-faceted manufacturer and integrator of conveyors, pallet handling systems, robotics, materials handling equipment and industrial automation. We have a deep-seated design focus and apply our expertise earned from a range of industries to deliver smart thinking and innovation.
While we are respected for our conveyor and pallet handling capabilities, our customers also trust Australis for our expertise in robotics, industrial automation and materials handling. Smart thinking drives this expertise to deliver innovative, integrated engineered solutions to solve challenges including deploying new products or packaging, establishing new production or warehouse facilities, improving productivity and efficiency, reducing production costs and improving safety.
We manufacture in Australia but also have key supply chain partnerships to offer the best technologies from respected global OEMs.
We offer in-house mechanical, electrical and automation engineering and fabrication capabilities.
Highly experienced in system design and integration and delivering turnkey projects.
Demonstrated expertise in industries including raw and packaged foods, beverages, packaging, pharmaceuticals, medtech, health, warehousing, industrial and general manufacturing.
We are part of the Australis Group, servicing the whole of Australia and the Asia-Pacific, with manufacturing facilities in Sydney and Brisbane.
ISO9001 quality management certification.