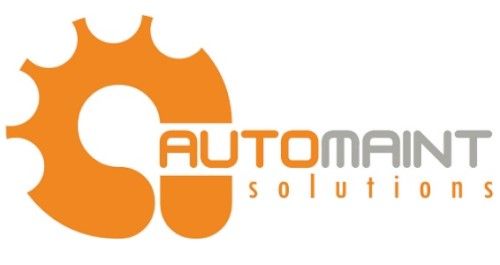 Automaint Solutions
Stand: B130
| Packaging Machinery
| Adhesive Equipment
| Applicators
| Automatic Guided Vehicles (Agvs)
| Bag Filling
| Bag-In-Box Equipment
| Bespoke Machinery Or Machine Development
| Box Making Machines
| Cartoning Machines
| Case Closing Machines (Corrugated Board)
| Case Erecting Machines (Corrugated Board)
| Case Form Fill And Seal Machines (Corrugated Board)
| Case Loading Machines (Corrugated Board)
| Case Making Machines
| Closing Machines
| Complete Automation Systems
| Conveyors
| Crate Packing Equipment
| Denesting Machines
| Depalletisers
| Dispensers/Feeders/Applicators
| End Of Line Bagging Systems
| Glue Detection Systems
| Guards (Safety)
| Handling Machinery
| Lidding Machines
| Multipacking Machines
| Pallet Inverting Machines
| Pallet Lifter
| Pallet Stacking Machines
| Pallet Stretch Wrapping Machines
| Pallet Transfer Machines
| Palletising Machines
| Pick And Place Machines
| Robots
| Tray Erectors
| Tray Stackers
| Trolley Packing/Unpacking Machines
| Plant Equipment
| Design & Construction
| Safety Equipment
| Processing Machinery
| Bespoke Machinery or Machine Development
| Bulk Handling Equipment
| Pipework
| Process Control Systems
With over 40+ years of experience servicing the manufacturing industry, the Automaint Solutions team have significant experience within the packaging, pharmaceutical, food & beverage and automotive industries.
Automaint Solutions is the authorised distributor of genuine Meler hot melt equipment, Tecnobox Tray Erectors, Concetti parts and service for Australia.
Products
Automatic Can Packer BOX SIZES: 16, 18 and 24 packs Configured for 3 x 6pack Configured for 4 x 4pack Configured for 4 x 6pack Configured for 6 x 4pack Line speed = 100 cans p/m Machine Specifications ...

Automaint Solutions proudly represents Meler Gluing Solutions across Australia and New Zealand with a complete range of melters, hoses, applicators, nozzles and accesories; we have all of your gluing ...
Brochures