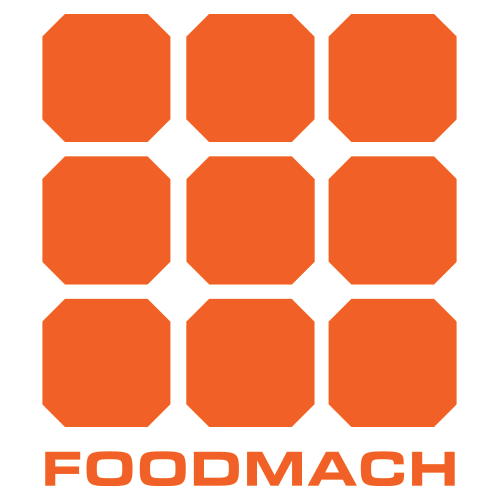 FOODMACH
Stand: E150
| Packaging Machinery
| Aseptic Packaging Machines
| Automatic Guided Vehicles (Agvs)
| Bag Opening Machines
| Bag-In-Box Equipment
| Bar Code Equipment
| Bespoke Machinery Or Machine Development
| Blow Mould Fill And Seal Machines
| Box Making Machines
| Canning Equipment
| Capping Machines
| Cartoning Machines
| Case Closing Machines (Corrugated Board)
| Case Erecting Machines (Corrugated Board)
| Case Form Fill And Seal Machines (Corrugated Board)
| Case Loading Machines (Corrugated Board)
| Case Making Machines
| Checkweighers
| Closing Machines
| Coding And Marking Equipment
| Complete Automation Systems
| Conveyors
| Crate Packing Equipment
| Depalletisers
| Drying Machines
| End Of Line Bagging Systems
| Filling Machines
| Grouping Machines
| Guards (Acoustic)
| Guards (Safety)
| Handling Machinery
| Ink Jet Coding Machines
| Inspection Machines
| L-Sealers
| Labelling Machines
| Marking Machines
| Metal Detecting Machines
| Multipacking Machines
| Orienting Machines
| Overprinting Machines
| Overwrapping Machines
| Pallet Inverting Machines
| Pallet Lifter
| Pallet Shrink Wrapping Machines
| Pallet Stacking Machines
| Pallet Strapping Machines
| Pallet Stretch Wrapping Machines
| Pallet Transfer Machines
| Pallet Unwrapping Equipment
| Pallet Weighing Machines
| Palletising Machines
| Pick And Place Machines
| Ready Meal Equipment
| Robots
| Sealing Machines
| Shrink Tunnels
| Shrink Wrapping Machines
| Strapping Machines
| Stretch Wapping Machines
| Thermal Transfer Printing
| Tray Erectors
| Tray Loaders
| Tray Sealing
| Unscrambling Machines
| Vision Systems
| Vision Systems Integrators
| Weighing Machines
| Wrapping Machines
| Plant Equipment
| Design & Construction
| Processing Machinery
| Bespoke Machinery or Machine Development
| Canning Equipment
| Drying Machines
| Filling Machines
| Inspection Machines
| Bulk Handling Equipment
| Metal Detection Equipment
| Pasteurisers
| Personal Care Products
| Plant Weighing Equipment
| Xray Inspection Systems
| Software & Services
| Industrial Software And Communication
Foodmach is the fastest way to get control of your packaging line.
We provide best-in-breed equipment for FMCG manufacturing, integrated for genuine Industry 4.0 connectivity. From depalletising, conveying, filling, inspection, labelling, case packing, traceability, palletising, stretch wrapping, robotics and AGVs through to software, electrical and programming, we have all your end of line technology needs here, in one place.
We take it one step further and deliver you a production line as a single machine. Imagine your factory as a motor vehicle, which is how we see it. Why try and assemble it yourself from many parts when you can get it delivered as a working unit?
We call this 'Line as a Machine' (LaaM), where we share the risk and provide you with a turn-key line that is continually optimised and working at its best. You get to enjoy Australia's most powerful line management system, putting you in the driver's seat with all the data points needed to extract the full benefits of i4.0.
Whether you need the ultimate, integrated solution to give you a global competitive advantage, or just a single machine—and you need it fast—Foodmach will deliver. That's our guarantee.