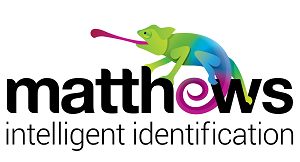 Matthews Australasia
Stand: D140
| Applicators
| Bar Code Equipment
| Checkweighers
| Coding And Marking Equipment
| Complete Automation Systems
| Ink Jet Coding Machines
| Inspection Machines
| Labelling Machines
| Marking Machines
| Metal Detecting Machines
| Overprinting Machines
| R F I D (Radio Frequency Identification)
| Thermal Transfer Printing
| Vision Components
| Vision Systems
| Weighing Machines
| Inspection Machines
| Metal Detection Equipment
| Xray Inspection Systems
| Industrial Software And Communication
| 2022
At Matthews, our vision is to enable Australian makers and movers to provide their products to consumers safely and efficiently. We know the value of your products and how much they mean to people. We provide technology solutions to support your identification and inspection needs to deliver traceability & inspection requirements. Our award-winning technology integrates seamlessly to help check all your product and packaging to eliminate coding and labelling errors; capture more data on the factory floor in real-time and manage the process from one singular point on control.
Our intelligent solutions integrate seamlessly into your production lines to maximise reliability and cost savings and minimise downtime across any product identification and/or inspection application.
We have the expertise and support to help you choose the right hardware and software for your business, whether you need a compliant pallet label, to print 2D barcodes or seek an end-to-end traceability solution.