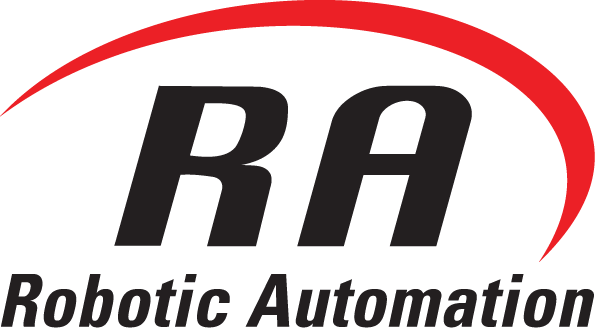 Robotic Automation
Stand: E080
| Components
| Control Technology
| Handling Technology
| Machine Parts, Components, Accessories
| Sensor Technology
| Packaging Machinery
| Automatic Guided Vehicles (Agvs)
| Bar Code Equipment
| Complete Automation Systems
| Conveyors
| Denesting Machines
| Depalletisers
| Handling Machinery
| Pallet Stretch Wrapping Machines
| Palletising Machines
| Pick And Place Machines
| Robots
| Stretch Wapping Machines
| Vision Systems Integrators
| Welding
| Processing Machinery
| Complete Turnkey Processing Plant or Lines
| Process Control Systems
Robotic Automation Pty. Ltd. ("RA") provides turn-key technical solutions, sepcialising in the design, integration, and support of Robotic and AGV automation systems across Australia and New Zealand.
We offer Smart, Adaptive Technology solutions for industries including Manufacturing, Logistics, Food and Beverage, Warehousing, Healthcare, Retail, Automotive and Construction.
As well, additional core business offerings include (and not limited to): warehouse management technology (WMS & WCS), sensing applications, conveyor and racking solutions, pallet wrapping and labelling systems, gripper innovation, and consulting services.
Over our 30+ years of operation RA has installed 3,500+ systems into the Australian and New Zealand markets that includes a wide variety of application, scale, and industry.
All of RA's customers are provided with complete after-market support.
RA has full commercial operations in Sydney, Melbourne, Adelaide, and Brisbane, with additional service centres in Perth and Auckland.
We are proud to be the exclusive supplier of Motoman robots and MAX AGVs in Australia and New Zealand.