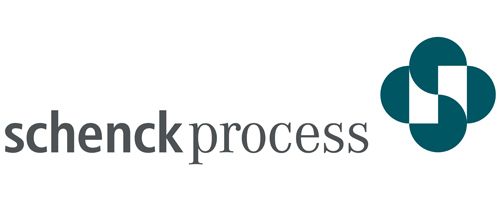 Schenck Process Australia Pty Limited
Stand: D022
| Processing Machinery
| Bespoke Machinery or Machine Development
| Dosing Machines
| Drying Machines
| Emptying Machines
| Filling Machines
| Feeders
| Bakery Equipment
| Blending Machines
| Bulk Handling Equipment
| Chemical Processing Machines
| Chocolate Processing Machines
| Coating Machines
| Comminution Equipment
| Complete Turnkey Processing Plant or Lines
| Confectionary Processing Machines
| Control & Instrumentation Conveyors
| Depositing Machines
| Dischargers For Silos, Hoppers or Bins
| Extruding Machines
| Food Processing Machines
| Hopper Loaders
| Load Cells
| Milling
| Mixers (With And Without Vessels)
| Pharmaceutical Processing Machines
| Plant Weighing Equipment
| Process Control Systems
| Separation Equipment
| Silos
Schenck Process is a global leader in applied measuring & process technologies. We make processes work in all areas of industry throughout the world. For us that means helping to improve process reliability, efficiency and accuracy. Combining 100 years of innovation and engineering excellence with a profound knowledge of the food industry we deliver innovative solutions for weighing, feeding, loading and food processing applications. We focus on the needs of our customers and support them throughout the entire lifecycle of their equipment.
Our engineering and manufacturing teams can work with you to deliver innovative solutions to the challenges of your production process. From unit equipment right through to entire processing lines, there's nothing we can't achieve together.
We're passionate about contributing to your success. Our expert team is looking forward to showing you how our latest innovations can help make your processes work even more efficiently and safely.