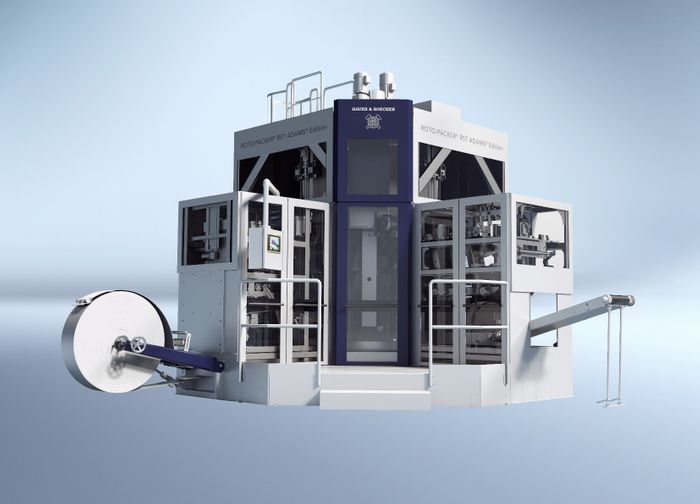 HAVER & BOECKER ADAMS® technology stands for
the filling of powder-type products and those with
difficult flow properties into watertight PE packaging.
Product compaction inside the bag and air escape
during filling are the fundamental requirements for
achieving a clean and efficient packing result. The
filling systems are based on the HAVER & BOECKER
ADAMS® technology, and with their special technical
features they are highly flexible.
Categories
Components
Packaging
Packaging Machinery
Packaging Materials and Means
Plant Equipment
Dosing Machines
Filling Machines
Vacuum Pumps
Valves
Abrasion Resistant Equipment
Agitators
Blending Machines
Bulk Handling Equipment
Bulk Storage Equipment
Dischargers For Silos, Hoppers or Bins
Elevators
Filters
Hopper Loaders
Mixers (With And Without Vessels)
Pumps
Silos
Software & Services