10 May 2022
Automated Guided Vehicles AGVs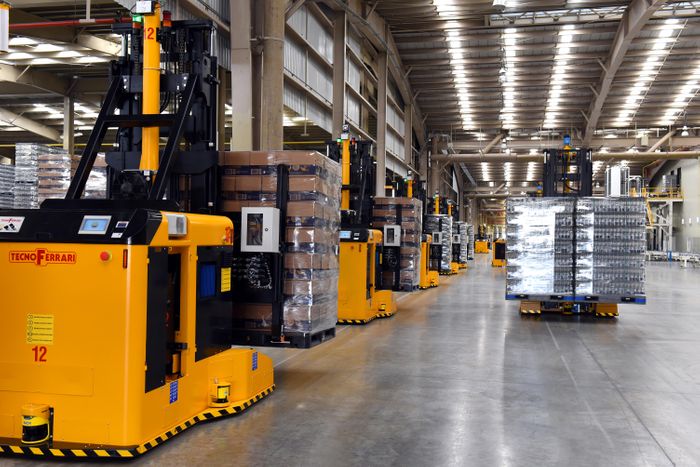 In the 90s TecnoFerrari started to develop logistic automation in industrial processes in sectors characterised by extreme complexity, with new solutions and innovative technologies. The experience gained and the effectiveness of our projects has allowed them to create solutions for all internal handling in the process industry and especially in specific fields such as food, beverage, paper.
TecnoFerrari has over 2,500 AGVs operating in various industries around the world. These AGVs are available in many different configurations and are capable of handling a wide range of products in different environments.
The control system is created in house by TecnoFerrari and is designed to enable customers to easily manage the system and interfaces simply with their warehouse management system.
In TecnoFerrari they are able to create ad hoc solutions that integrate with the entire production process, contemplating every phase and all internal transport, in every product sector.
Categories
Packaging Machinery
Automatic Guided Vehicles (Agvs)
Processing Machinery