Batch cooking & processing – FreeTherm & ShearTherm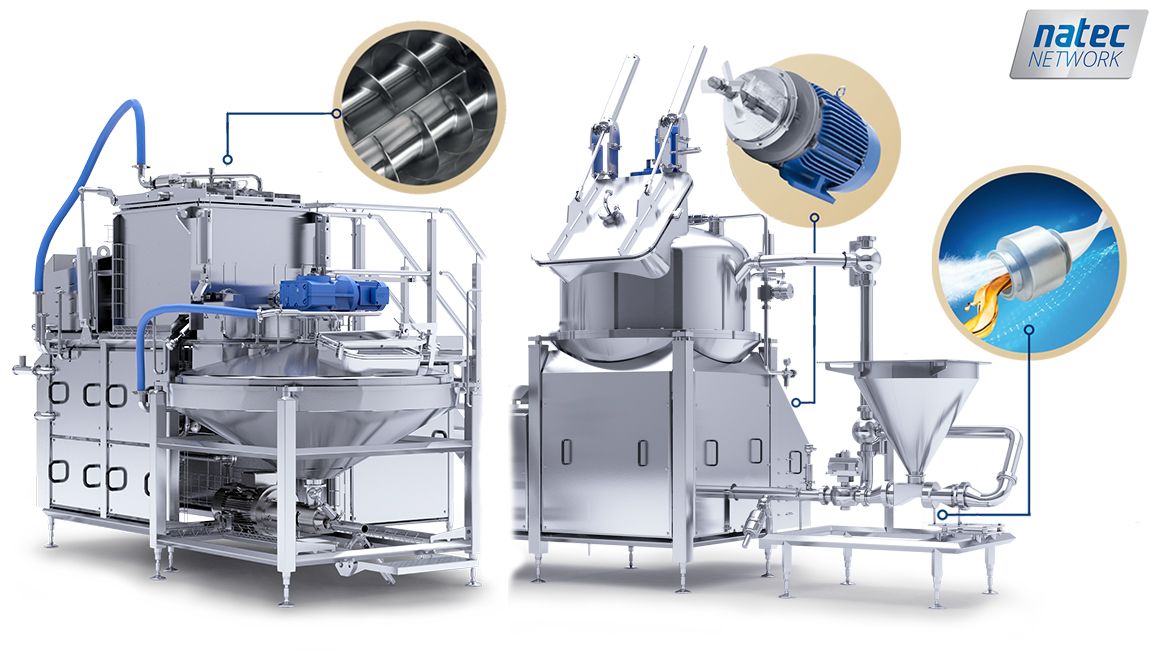 The FreeTherm & ShearTherm feature elements of Gold Peg's RotaTherm® continuous cooking technology delivering high production efficiency through sophisticated mixing and heating.
The multifunctional FreeTherm gently mixes all ingredients with two independently controlled augers.
The highly flexible ShearTherm provides an incredible range of shear and emulsification control with its agitator, pre-mixer and M4E combination – even for particles!
Meet us to discover which cooker suits your product

Categories
Processing Machinery
Blending Machines
Cook Cool Systems
Cookers
Dairy Processing Equipment
Food Processing Machines
Fruit Processing Machines
Vegetable Processing Machines