20 Apr 2022
Corrugated envelopes with self-sealing tape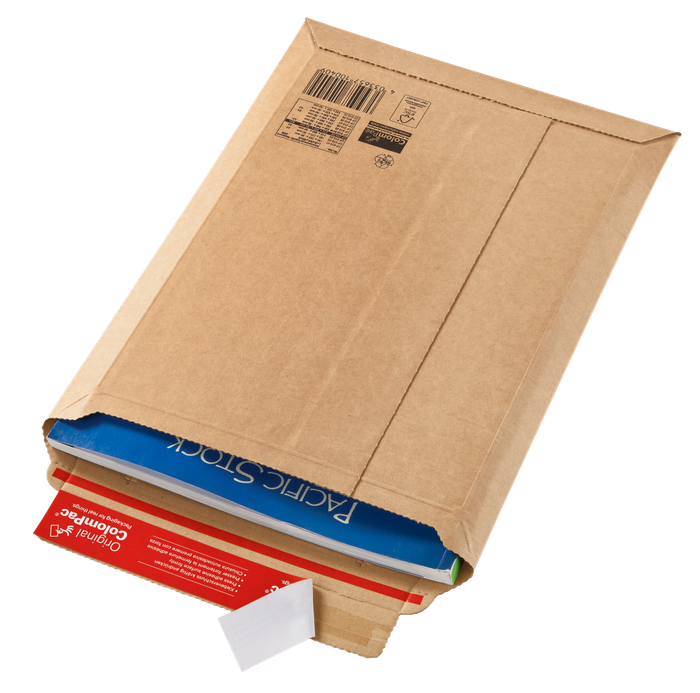 Our courier envelopes and boxes are designed to save time so you can focus on your business rather than the sticky tape. The strong corrugated cardboard and kraft paper packaging solutions provide maximum safety for your items and documents.
You can send calendars, catalogues, contracts, books, comics, clothes and other fashion products, jewelry or artwork in these envelopes and boxes.
Made from strong cardboard.
Integrated self-sealing tape and tear-up strip.
Protect against bending, poking, and scratching.
Lightweight.
FSC® certified and climate-neutral.
Sizes:
150x250-50mm A5
185x270-50mm B5
215x300-50mm A4
235x340-35mm A4+
250x360-50mm B4
340x500-50mm A3
570x420-50mm A2-
530x720-50mm B2
Categories
Packaging
Packaging Materials and Means