Custom Printed Tape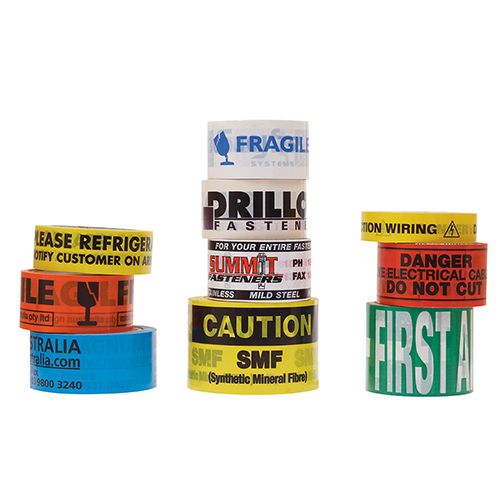 Omni Group is Australia's leading manufacturer of custom printed tape. We are able to print on packing tape, gummed paper tape, protection tape, perforated labels & more!
Our tape widths range from 8mm to 144mm and can make 100m and 1000m rolls lengths to suit hand and machine applications. With the ability to print up to 4 colours the options are endless.
While printed tape is commonly used for carton sealing branding, it is also perfect for handling & storage advice & content identification.
Categories
Auxiliary Packaging Means
Packaging
Packaging Machinery
Packaging Materials and Means