Depalletising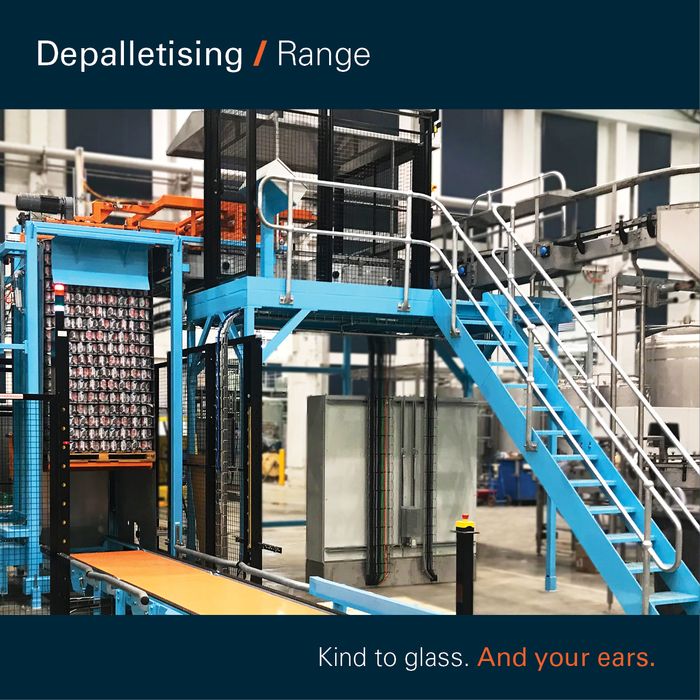 Trusted by the biggest names in food and beverage. We offer:
• mechanical high-level
• mechanical low-level
• robot pick and place
for flexible depalletising of shrink, trays, multi-packs, cartons, cases, bags and open trays. Gently handles glass, cans and PET in a single machine, ensuring a noticeably quieter working environment. Multiple lines can be connected to one depalletiser. Our bag depal is unique in the market for its reliable handling and orientation.