DOUBLE DRUM DRYER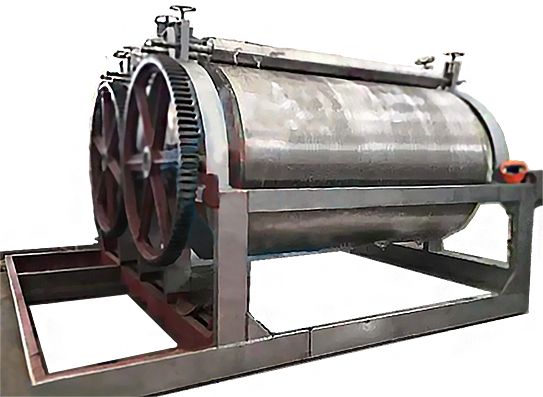 Gross Area - 2 - 14.5 sq. m
Drum Dryers convert molten liquid or pasty feeds into solid dried particles. Two identical drums are installed next to each other and the material is fed from the top into the gap between the drums.
CONSTRUCTION: -
DRUM:-
The material of the drum could be Mild Steel, or any grade of Stainless Steel with or without Hard Chrome plating.
SCRAPPER:-
The Scrapper Knife scrapes off the solidified material from the surface of the drum.
Applications: - Fruit Concentrates, Baby Food, Homogenised Milk, Fatty / Condensed Milk etc.