15 May 2022
Duplex Conveyor Belt Cleaning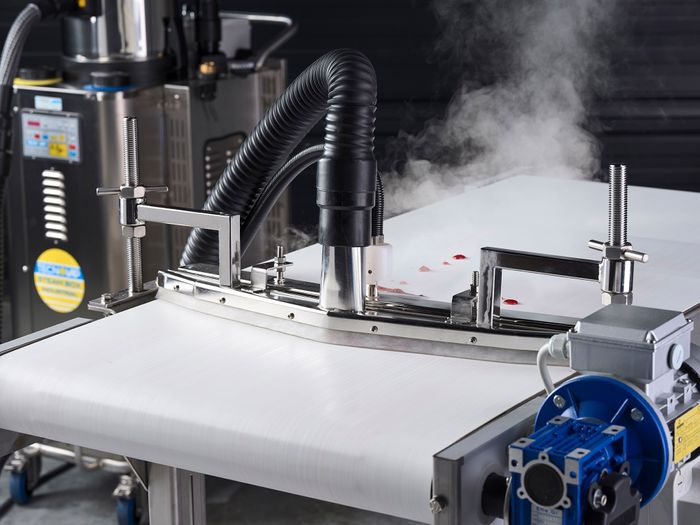 The Duplex Conveyor Belt Cleaning System is a dry steam vapour cleaning system that uses a unique technology to clean every different type of conveyor belt.
Duplex steam vapour machines is suitable for cleaning both horizontal and vertical conveyors. The system can be used in a variety of industries including food manufacturing, industrial food manufacturing, and dry cleaning.
The system removes all kinds of dirt and grease from the product surface, including stubborn stains that are hard to remove by other methods. It also kills bacteria on the surface of the product, which makes it suitable for use in food production plants where hygiene is essential.
Duplex Conveyor Belt Cleaning System or as a stand-alone product for degreasing and sanitizing surfaces without having to take them apart first.
Categories
Cleaning Equipment
Cleaning Machines