Eriez Xtreme Metal Detector Series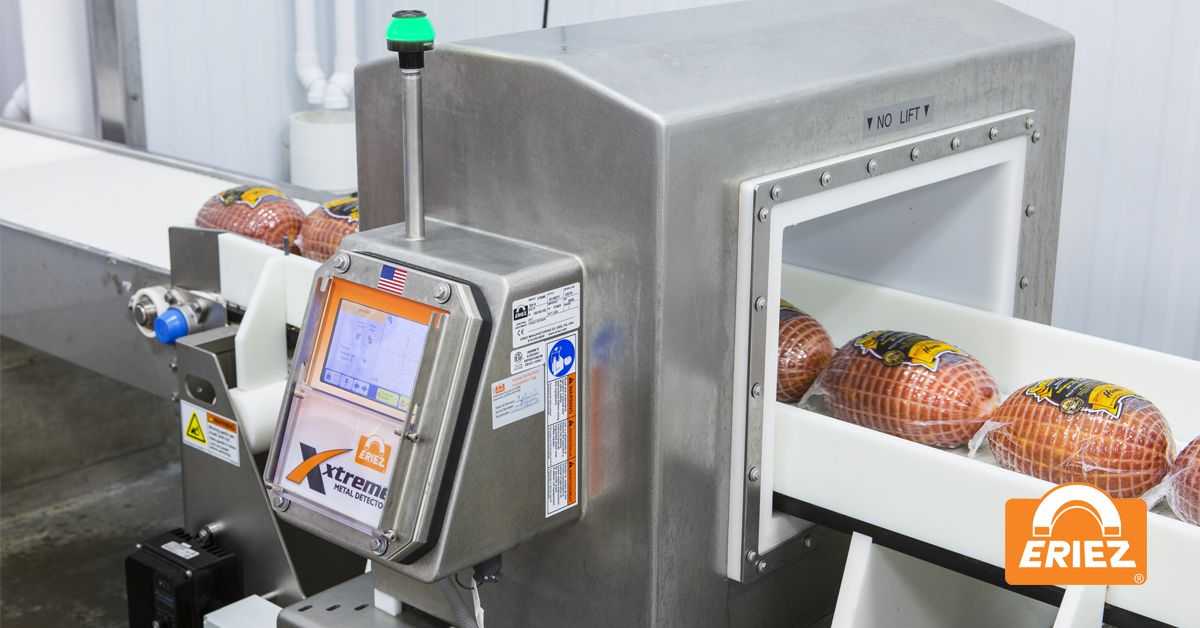 Designed to achieve the highest levels of sensitivity to detect small ferrous and non-ferrous metal contaminants in food, pharmaceutical, plastics, rubber, and many other industries.
In its base package, the metal detector offers a huge easy-to-use touch screen interface, multiple pre-programmed languages, easy set-up and reporting, multiple USB and interface ports, remote access and the standard high-pressure wash down design. Complies with HACCP International Food Safety Standards.
Categories
Control Technology
Handling Technology
Machine Parts, Components, Accessories
Sensor Technology
Conveyors
Depalletisers
Feeders
Handling Machinery
Metal Detecting Machines
Feeders
Bulk Handling Equipment
Drums (Stainless Steel)
Food Processing Machines
Metal Detection Equipment
Separation Equipment
Sorting Equipment
Waste Treatment