EvoFILL Can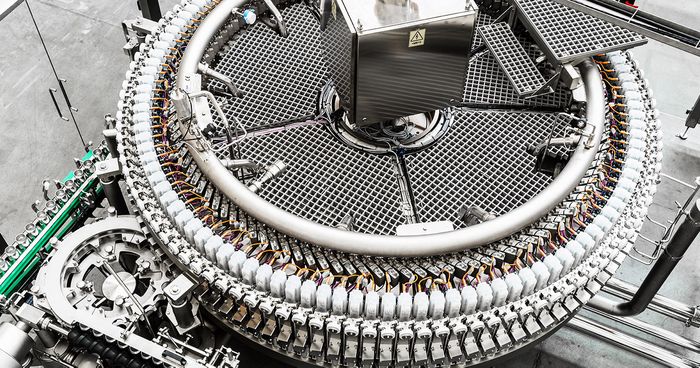 The most technologically advanced filler for cans combines the best hygienic conditions with a greater flexibility, sustainability and performance level. This results in outstanding product quality and the lowest TCO.
With 54 to 182 filling valves on EvoFILL Can's carousel, beer, CSD and JNSDIT manufacturers can handle a wide range of speeds and can sizes, from 150ml up to 1L.
Without compromising the performance of the line, running at over 130,000 cans per hour, beer can be filled up to 18°C and CSD over 20°C. The new solution has also the capacity to fill CSD at ambient temperature and still drinks in hot-fill via a single piece of equipment. For utmost hygiene, EvoFILL Can features an external beverage tank and an integrated small chamber. This concept ensures a better and more effective cleaning of all parts that come into contact with the beverage.