03 May 2022
ezyCollect AR Automation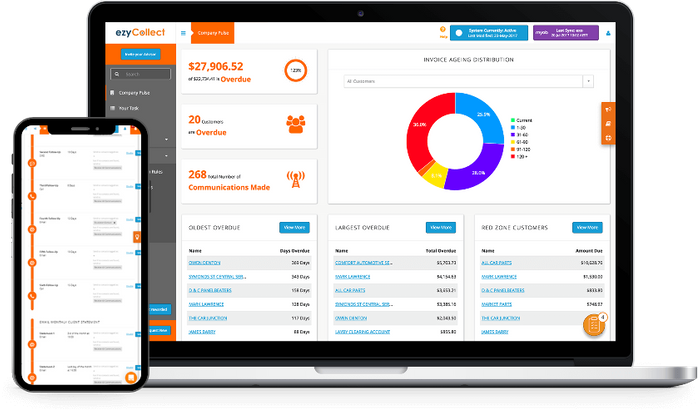 Are you tired of chasing unpaid invoices?
Automate your Accounts Receivables with ezyCollect and protect your business from unpaid invoices.
Businesses with ezyCollect typically see a 43% reduction in outstanding overdues within the first 12 months.
Increase your cash flow, and save time and effort - it's like having an extra person in your team, one who never sleeps!
Why CFOs and AR teams love ezyCollect :
Payment Write Back: Automatically record payments against customer invoices
Payment portal where customers can 'Pay Now' or 'Pay Later' and view all their invoices in one place
Automated SMS, Email reminders, and 'Thank You for your payment' emails
Send Consolidated Reminders with invoices attached and build stronger relationships
Centralised Communications: See an overall record of your customer communication in one place
Call Scheduling: Get control of the AR workday for overdue invoices
AR Dashboard Get a bird's eye view of your AR with the AR Dashboard