Fully Automatic Inline Pallet Wrapping System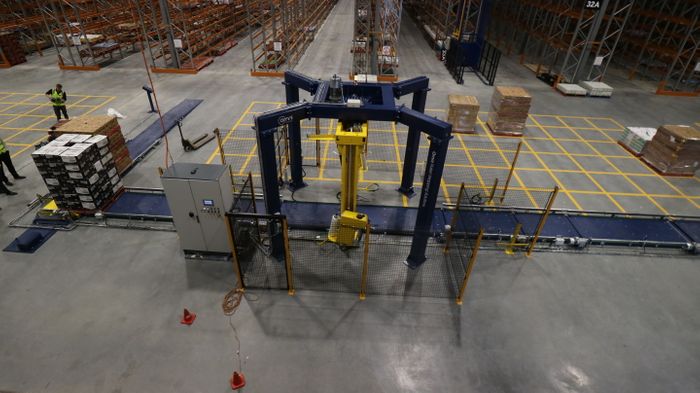 Fully Automatic Pallet Wrapping Machines are used to integrate into automated conveyed packaging lines. These almost operator-less pallet wrapping systems are used for high-volume warehouses and is the key to increasing efficiency and reducing labour costs. Significant stretch film reduction is also achieved with Omni's award-winning designs.
Omni customise inline wrapping machines, offering endless options including conveyors, weighing systems, barcode readers, acoustic and light alerts.
Categories
Auxiliary Packaging Means
Packaging
Packaging Machinery
Packaging Materials and Means