Kemutec - Gardner Ribbon Mixer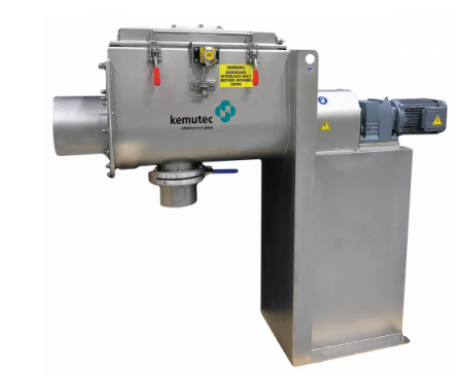 Our Kemutec Gardner ribbon mixer will process free-flowing material within a U-shaped trough. A horizontal agitator moves the material in a highly-balanced axial and radial flow pattern, which ensures mixed consistency and a high level of precision. This range consists of models for either continuous or batch mixing.
Designed to ensure quick, repeatable mixing, Gardner mixers are easy to clean, with minimal maintenance and longevity of performance.
For improved efficiency, they feature a robust Helix Ribbon Agitator, in addition to an optional cantilevered shaft; providing the most hygienic standards of handling.
With flexibility in mind, these mixers also allow the ability to coat material with a liquid addition, which is useful for the production of soups or cake mix.
Batch or continuous mixing models
Range from 35L to 20,000L
Capacity per hr for continuous mixing is up to 20,000L from 50L
Hygienic cantilevered shaft models form part of the range
Low energy consumption.