GoFa™ collaborative robot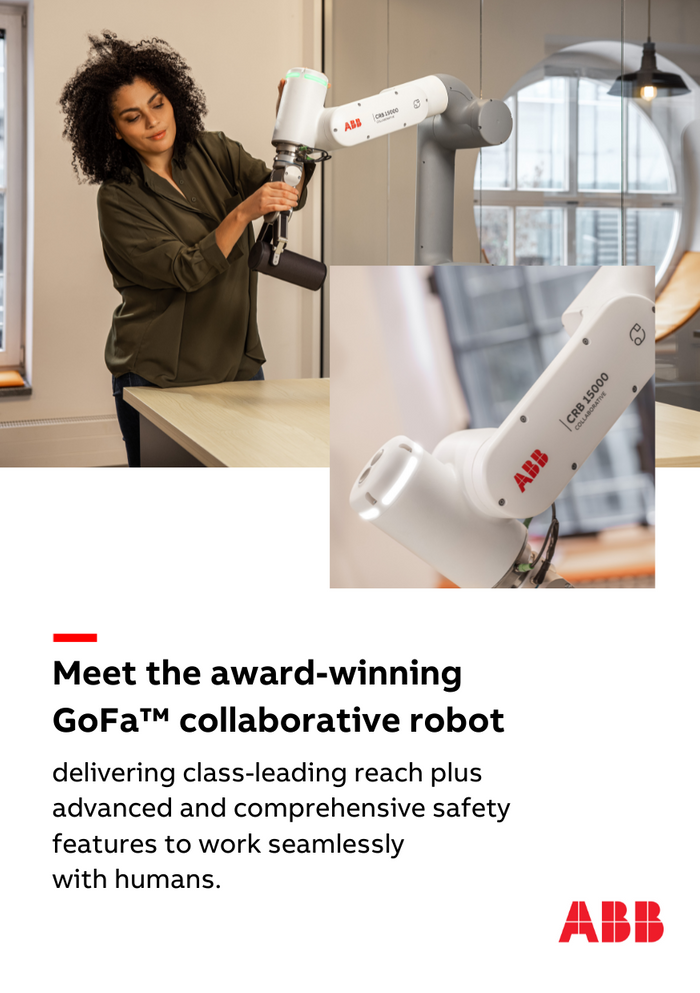 We're excited to launch our brand new GoFa™ cobot (short for collaborative robot) – which delivers class-leading reach, advanced and comprehensive safety features to work seamlessly with humans. It's easy to set up and operate - a common feature across all of ABB's collaborative robots. What does GoFa stand for? Go far. Go Faster. Go further.
GoFa™ is your collaborative partner for high payload applications up to 5kg. Engineered to be class-leading in speed, safety, and ease of use – this cobot enables businesses to go faster and go further than ever before.
If you're looking to have a cobot glide across your factory floor for parts transfer, material handling, inspection, picking and storing, or to take on those mundane, repetitive tasks to free up your workers to attend to other essential processes, then visit ABB at AUSPACK, Stand # G085, to discuss the wide-ranging possibilities, or, to book your personalised demo with GoFa™, now available at our Melbourne office.
Categories
Packaging
Packaging Machinery
Packaging Materials and Means
Plant Equipment
Processing Machinery
Software & Services