Grip Film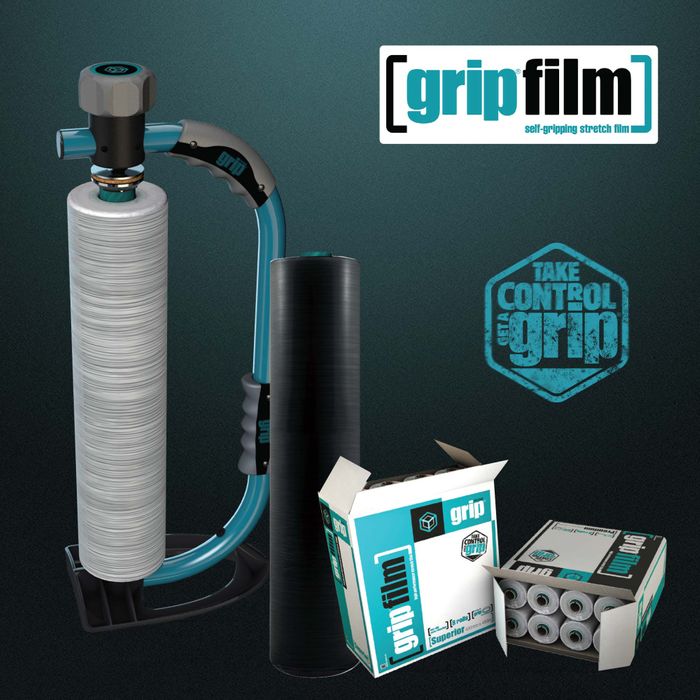 Grip Film is self-gripping film system which provides cost-saving and environmental benefits.

The film has excellent puncture resistance and automatically contracts when applied, providing extra stability. The film's high load retention creates a 'strapping' effect on the load resulting in a POWERFUL GRIP and excellent pallet stabilisation.
Its ergonomically designed dispenser provides less operator fatigue and as a consequence the risk of accidents is highly minimised.
Categories
Desiccation Bags
Edge Protection
Labels
Primary Packaging
Short Order Runs
Case Closing Machines (Corrugated Board)
Heat Sealing Machines
Pallet Strapping Machines
Pallet Stretch Wrapping Machines
Shrink Wrapping Machines
Strapping Machines
Stretch Wapping Machines
Void Filling Machines
Wrapping Machines
Bioplastic
Cardboard
Carton
Composite Material
Corrugated Board
Paper
Plastic (Pallets And Films)
Steel
Woven Material
Safety Equipment