04 Apr 2022
GS 04B and GS 08B series fork sensors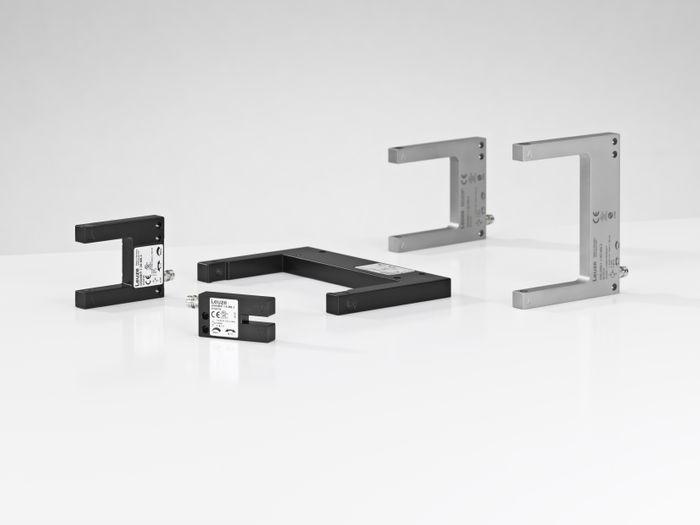 Even the smallest objects can be reliably detected - the new Leuze GS 04B and GS 08B series fork sensors.
They detect objects as small as 0.05 mm in diameter. Thanks to their high switching frequency of up to 10,000 Hz, this is also possible with fast automation processes.
Maximum flexibility: the GS 04B series sensors are available in 14 different fork widths from 5 to 220 mm. The GS(L) 08B series offers four fork widths from 30 to 120 mm. This makes them suitable for a variety of industries – e.g: the packaging sector or in mounting and handling technology.
Categories
Components
Components/Auxiliaries For Packaging
Control Technology
Handling Technology
Machine Parts, Components, Accessories
Machine Vision
Motors And Drive Technology
Sensor Technology
Automatic Guided Vehicles (Agvs)
Bar Code Equipment
Capping Machines
Controlled Atmosphere Packaging Equipment
Conveyors
Crate Packing Equipment
Cushion Packaging/Void Filling Machines
End Of Line Bagging Systems
Guards (Safety)
Pick And Place Machines
R F I D (Radio Frequency Identification)
Vision Systems