15 May 2022
Hot Hydro Pressure washer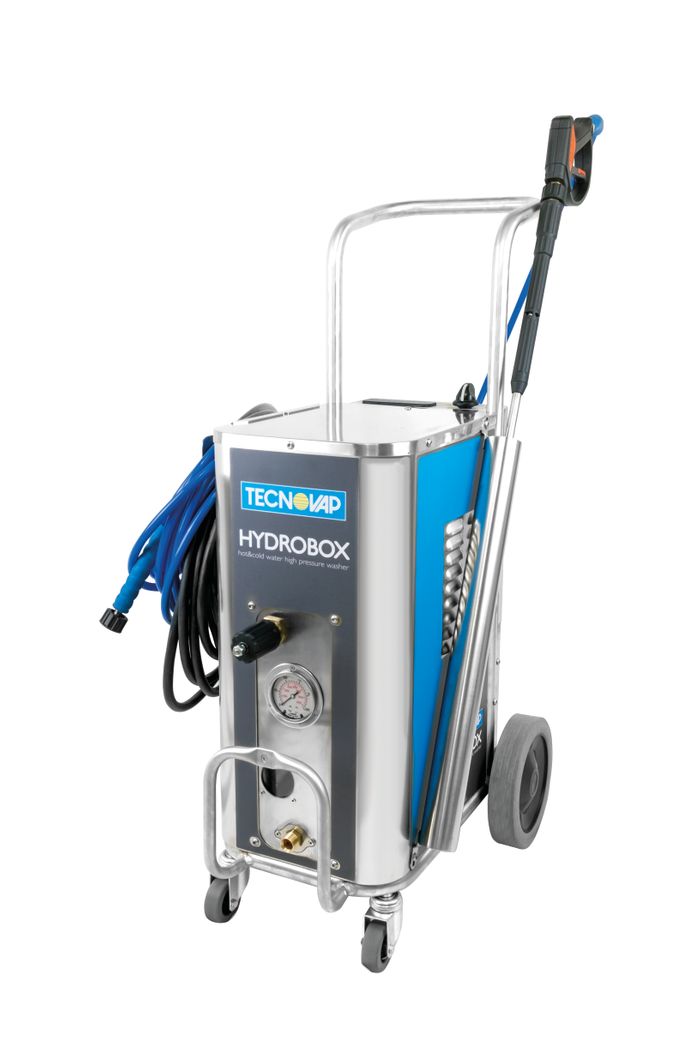 Using the power of boiling hot water to remove grease, dirt, and grime from a variety of surfaces quickly.
3 Phase electric New Hot Hydro hot & cold water high-pressure washer with stainless steel body and boiler, direct water mains connection. Equipped with an analogic pressure gauge and electric command console with the possibility to set the desired water temperature (from 20°C to 90°C).
High & low water flow volume adjustment
The new Hot Hydro is a hot, 90C, 150 bar high-pressure washer with a steel body and boiler that lets you plug it into standard water mains.
This machine is equipped with a powerful three-phase boiler and an electric pump that can be used for cleaning various surfaces such as equipment, walls, and floors.
Categories
Cleaning Machines
Conveyors
Cleaning Equipment
Cleaning Machines
Steam Plant