KETTLES - 'CONTRA-CHEF' COOKING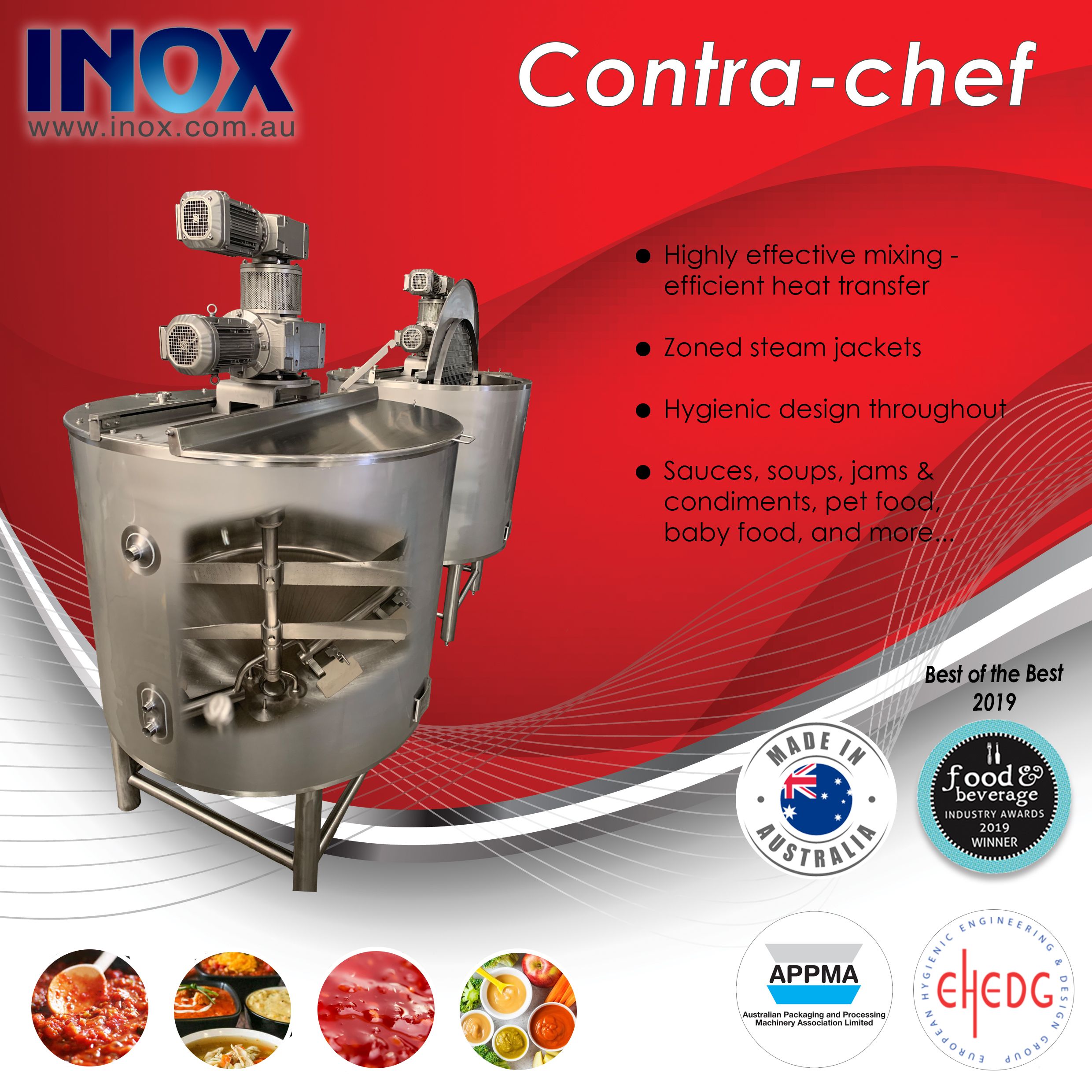 Contra-rotating agitation with scraped surfaces for highly effective mixing, thermal treatment and high quality build that is built to last with minimal ongoing maintenance. Suitable for atmospheric cooking of jams, soups, sauces, confectionary, viscous food products of any type.
Talk to us about our 'Demo-CHEF' system available for customer trials and R&D.
Categories
Processing Machinery
Agitators
Chocolate Processing Machines
Confectionary Processing Machines
Cook Cool Systems
Cookers
Dairy Processing Equipment
Ethnic Food Processing Machines
Food Processing Machines
Fruit Processing Machines
Pasteurisers
Process Control Systems
Process Vessels
Processing It Systems
Vessels