KETTLES - 'MAXI-CHEF' COOKING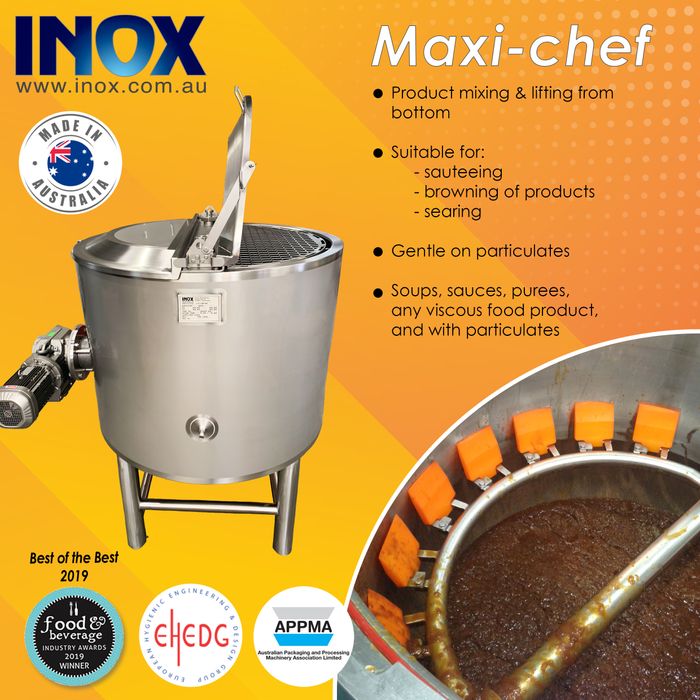 The 'MAXI-CHEF' kettle is for atmospheric cooking but with a bottom lifting agitator design which allows for low volume batching and sauteeing of product such as onions, browning of minced product, and final full cooking process with exceptional thermal transfer effectiveness. Perfect for step by step cooking process.
Talk to us about our 'Demo-CHEF' system available for customer trials and R&D.
Categories
Processing Machinery
Bespoke Machinery or Machine Development
Agitators
Complete Turnkey Processing Plant or Lines
Cook Cool Systems
Cookers
Dairy Processing Equipment
Ethnic Food Processing Machines
Food Processing Machines
Pasteurisers
Process Control Systems
Process Vessels
Processing It Systems
Roasters
Vessels