31 Mar 2022
Insulated Bins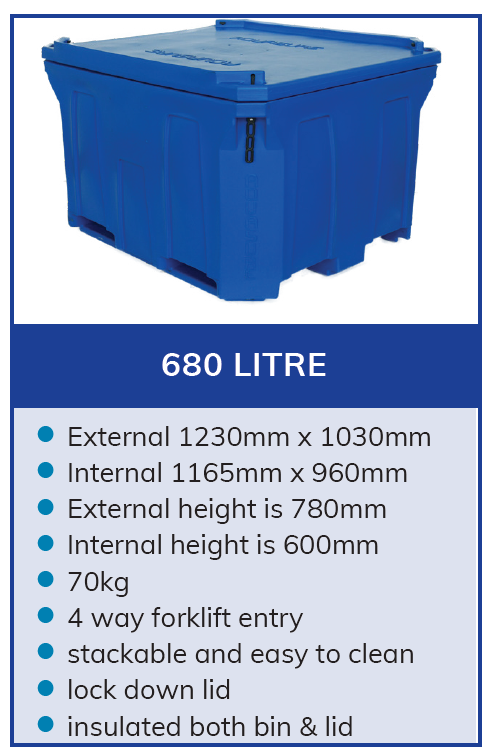 PFG supplies a range of insulated bins, made in house. These are robust with 5mm PE polyurethane foam walls for optimum temperature control.
They are rotational moulded LDPE construction to withstand the harshest of environments and comply with Australian Food Grade Standards 2070:1,8 and Potable Water Standards AS4020.
Both Bin and Lid are insulated for maximum effectiveness and consistent temperature during use. They are stackable, easy to clean and very low maintenance.
Categories
Components
Handling Technology
Machine Parts, Components, Accessories
Peripheral Equipment
Packaging Materials and Means
Short Order Runs
Other Packagings
Plastic (Pallets And Films)
Plant Equipment
Short Order Runs
Safety Equipment
Short Order Runs
Bulk Handling Equipment
Bulk Storage Equipment
Hopper Loaders
Pipework