Kemutec - KEK Centrifugal Sifter (K650C on display at stand D022)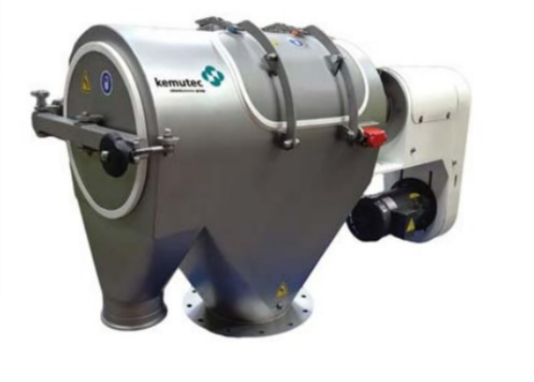 Kemutec KEK Centrifugal Sifters are recognised as the leading high capacity sifting and screening solution for producers handling food and other powdered material. They are known for their quick, efficient sifting and screening performance.
Provides size classification of material by sifting and separating out material that isn't to the required size
Screens material to remove unwanted material and de-risk from contamination
Enables high-efficiency, high-speed performance
Quick and easy to clean, with hygienic cantilever design
NEW Paddle assembly design to provide a even more hygienic view
Cantilever shaft also ensures no oversize bearing or seal
30 second screen changes, via easily removable sifter screen for inspection and cleaning
Additional easier inspection, cleaning and maintenance, due to oversized end door
Operator friendly – no tools typically required for stripping down and cleaning.