Kemutec - KEK Cone Mill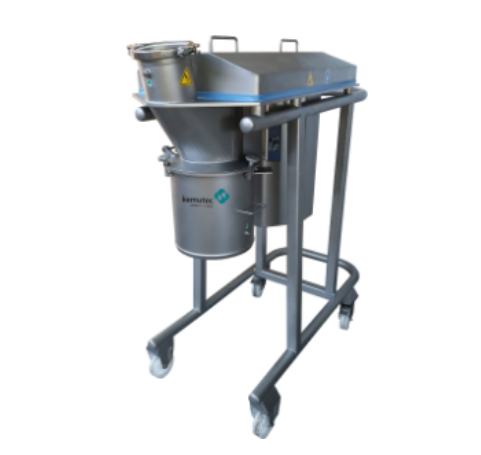 The Kemutec KEK Cone Mill is globally recognised as one of the most versatile size reduction milling machines, due to the wide range of materials it processes.
The KEK range includes the widest available, from lab through to bulk production and are widely used in the food processing industries, as well as pharmaceutical and chemical processing.
KEK Cone Mills have the ability to take a wide range of feed material and produce an equally wide range of product; making this milling machine ideal for intermediate sizing in both wet and dry granulation.
These mills provide a gentle, low energy form of size reduction and effectively eliminate traditional milling problems such as noise, the generation of heat and dust – which reduces air filtration installation costs.