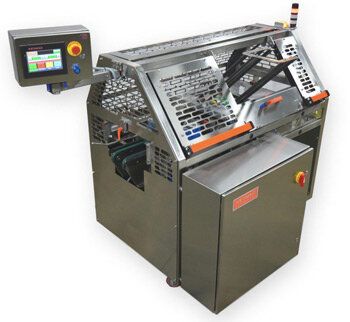 The success of the K101 as the market leader for pre-gluing sleeving machines in Australia has been enhanced with the launch of the K101S pre-glued sleeving machine.
In response to increased customer demand to sleeve trays and pots at higher speeds, Keymac has launched the K101S Sleever which sits in the range between its exiting K101 (up to 50-60 packs per minute) and KCM range 120 sleeves/minute.
The new K101S machine has the same compact footprint and size range capability as the K101 but can achieve speeds up to 70-75 packs per minute. The machine is fully adjustable without the need for costly change parts and has been specifically designed for a 5-minute changeover by operators.
Key features of the machines include:
+ Can receive trays back to back
+ Speeds up to 70-75 packs per minute
+ Small footprint of only 1.5m (6')
+ Simple low maintenance design features
+ Runs all 5-panel pre-glued sleeves designs
+ Robust construction
Categories
Packaging
Packaging Machinery