02 May 2022
Large Scale Automatic In line Systems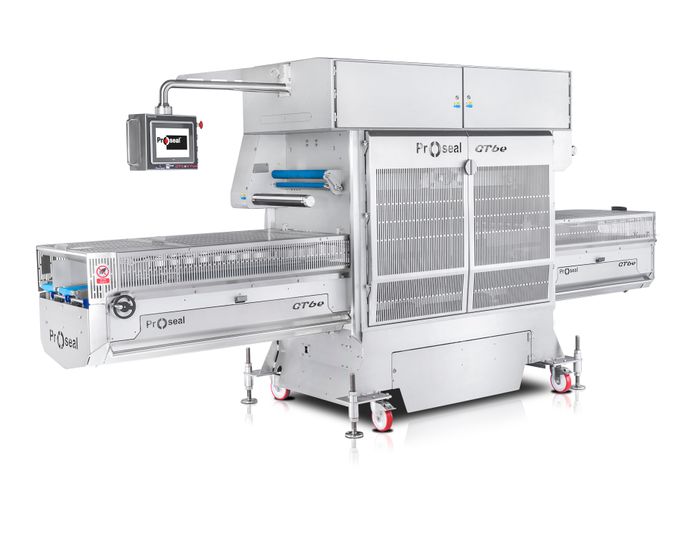 If you need to produce a lot of trays at high speed then look no further than the high spec GT6eX and GT6eX Twin machines
Capable of providing any MAP format from top seal to skin, vacuum gas flush to hermetic shrink buy the machine with only the format you need now, but have the knowledge that as requirements change we can upgrade the machine on site to allow you to carry out a new pack format.
Local Victorian tooling manufacture means as your customers requirements change Proseal are ideally placed to provide quick turnaround of new tooling.
Capable of line speeds in excess of 120packs per minute with vacuum assisted gas flush this machine is easily integrated in to full automated production lines
Chemical specification with easy tooling changeover provides the perfect machine for use in aggressive operating environments at low temperatures and wet environments.