M Series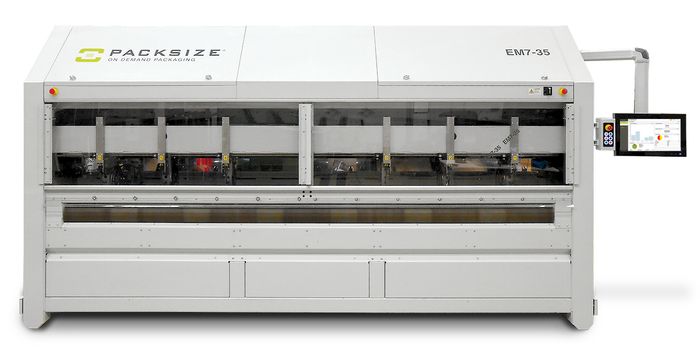 The Packsize M series combines speed and versatility to provide On Demand Packaging™ solutions across any industry.
Packsize's M1® is built upon an intelligent design that delivers exceptional reliability, optimization, performance, and efficiency for all types of manufacturing businesses.
The EM7 is a robust right-sized packaging system that delivers the highest reliability for your most complex, custom box-making needs.
Categories
Packaging Machinery
Box Making Machines
Complete Automation Systems
Conveyors
Labelling Machines
Shredding Machines