M4E technology – Magnet for Emulsion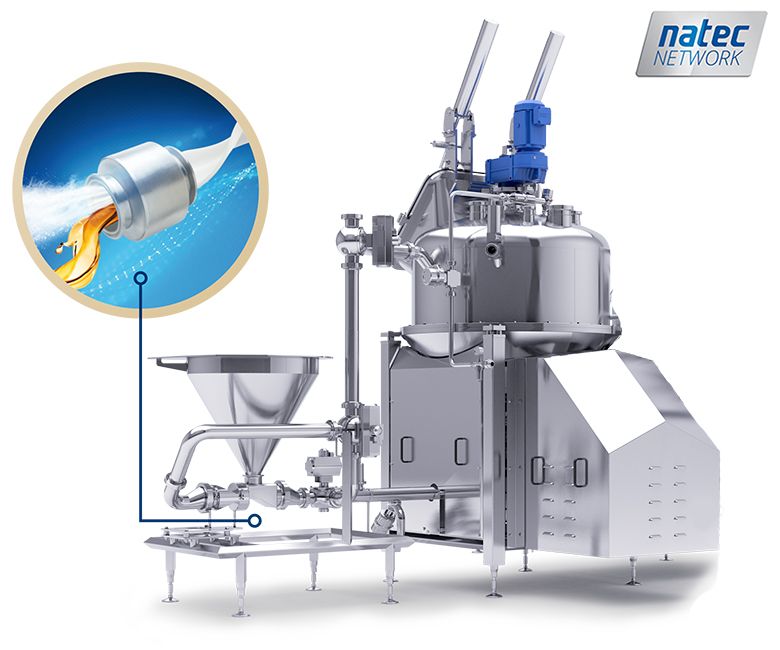 The M4E (Magnet for Emulsion) is an innovative new process to create emulsions and dispersions without any mechanical forces
- an alternative to a high shear pump or similar.
Benefits:
Fast creation of stable emulsions
Lump-free dispersions in high concentration
Perfect and fast hydration of powders
Low investment cost
Low energy consumption
Pictured above - the M4E with a ShearTherm batch cooker.
Meet us at stand E025 to explore M4E's applications!

Categories
Processing Machinery
Blending Machines
Dairy Processing Equipment
Mixers (With And Without Vessels)