16 Feb 2022
Manual and Automatic Powder Recipe Formulation Systems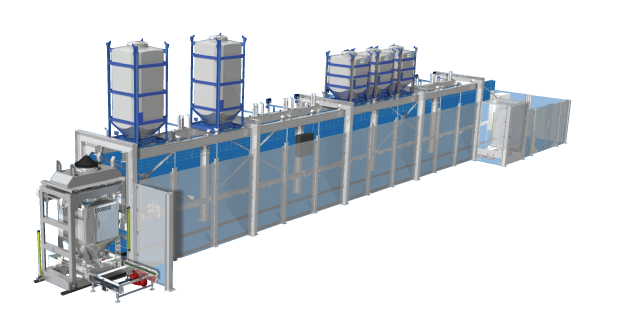 Matcon offer a range of recipe formulation solutions. For manual applications, the Sack Tip station provides an easy method to transfer powder material from sacks into IBCs.
For micro filling, the Flexibatch Micro automatically formulates micro and minor ingredients into a recipe – typically up to 10kg with accuracy of about 4g.
For larger throughput requirements, the 'Flexi-Batch' IBC Formulation System offers a fast means of automatically batching ingredients with high degrees of accuracy.
Categories
Bag Filling
Dosing Machines
Feeders
Filling Machines
Handling Machinery
Sack Filling
Processing Machinery
Dosing Machines
Emptying Machines
Filling Machines
Feeders
Bulk Handling Equipment
Complete Turnkey Processing Plant or Lines
Dischargers For Silos, Hoppers or Bins
Ibcs (Intermediate Bulk Containers)
Process Vessels