MESH BELT DRYER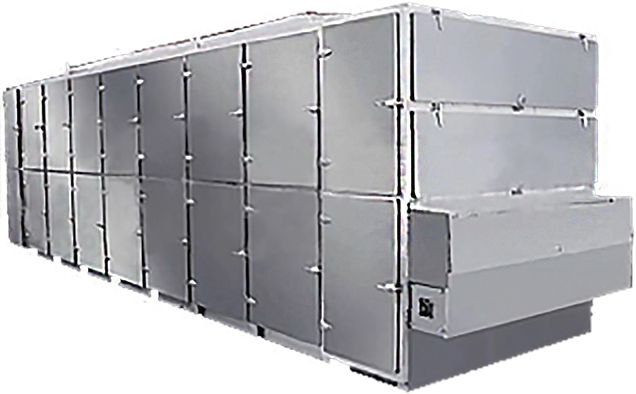 Output Capacity: 100 to 1000Kgs / hr.
Common Applications for Mesh Belt dryer include 1) Desiccated Coconut, 2) Nuts and Seeds, 3) Carrageenan, 4) Pet Foods, 5) Snacks, 6) Pharmaceutical Industries, etc.
Salient features:
Modular construction for easy assembly and extension.
AERODYNAMICAND INSULATED PLENUMCHAMBER for uniform airflow.
High efficiency Axial Flow Fans for exhausting humid air (optional).
Capable of drying small as well as larger particles efficiently.
MODULAR FRAME FOR EASY INSTALLATION WITHIN 7 DAYS.
Automation through PLC possible UNIFORM FEEDING AND DISCHARGE with the help of Feed Conveyors and Spreaders.