Baker Perkins - Microfilm Cooker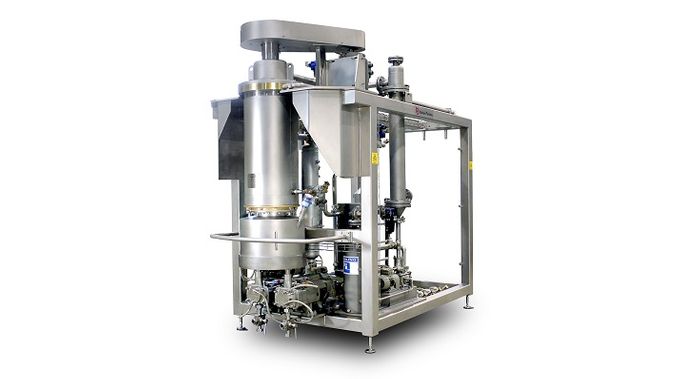 The Baker Perkins Microfilm™ Cooker blends industry-standard process technologies within a modular design to create a series of high-efficiency continuous cooking systems for virtually any type of sugar confectionery. It produces little waste and is versatile enough to handle a full range of sugar and sugar-free hard candy, milk or cream candies, caramels and toffees, fudges, jellies, gums and fruit snacks. Both dedicated and multi-purpose plants can be created, offering outstanding performance and low cost of ownership.
The unique application of vacuum onto a swept thin-film is extremely rapid and delivers precise and consistent high quality products in the most energy efficient way.
The Microfilm™ is easy to clean and maintain, with simple operation via a fully automatic PLC control with touch screen HMI.