New Product: Aisle Master OP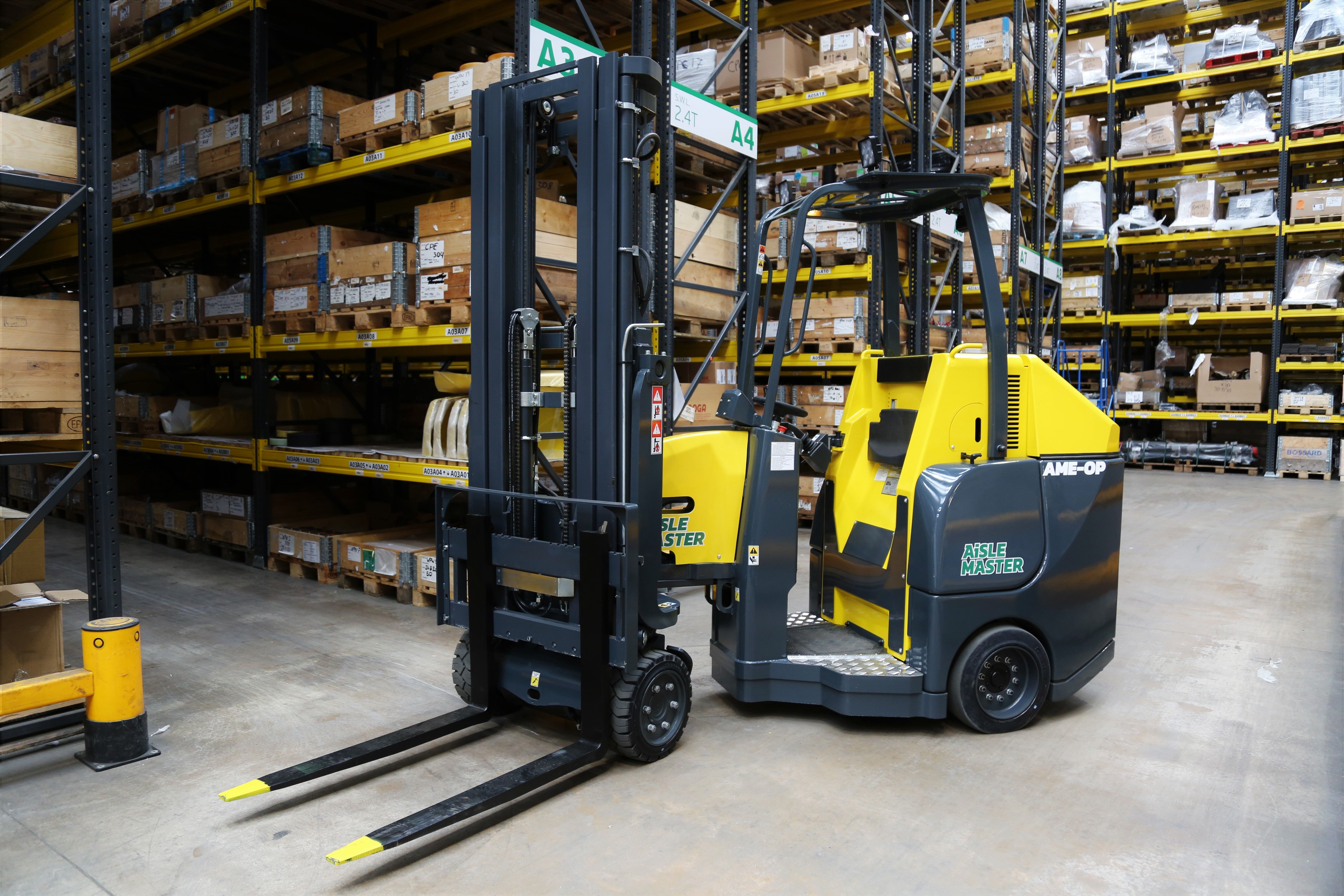 The Aisle Master-OP (AME-OP) is a pioneering stand-on electric powered model that combines the advantages of a narrow aisle articulated forklift and an order picker for versatile operation in warehousing applications.
The main feature of this unit is the step-through operator compartment. The low floor height of just 280mm enables convenient, single step access from both sides of the truck which speeds up order picking compared to the operator having to get on and off from a seated position.