NID forté® MHP 3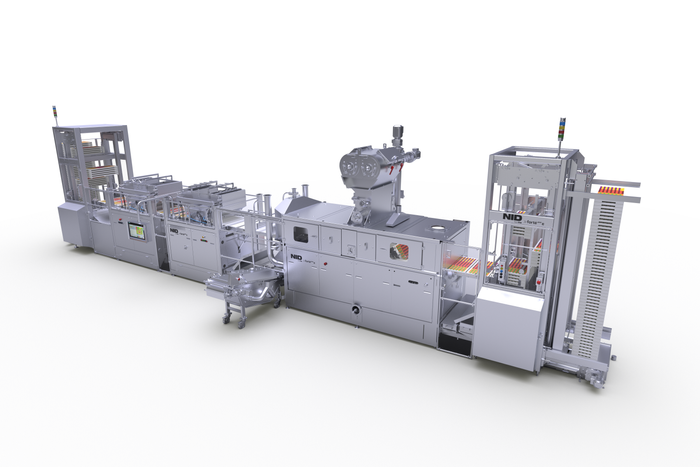 The NID forté® MHP 3 is a high-performance starch mogul designed to effectively mould a wide range of confectionery products, including gums, jellies, marshmallows, fondant cremes, centre-in-shell, nutraceuticals and liquorice. Featuring an all-in-one fully integrated feeder, starch buck, depositor, stacker and pallet transport system, the NID forté® MHP 3 offers a complete starch moulding solution. Choose from a variety of pump modules to deposit in single-colour or two-and three-colour combinations, including side-by-side, foam and starlight.
With a simple stainless-steel construction that adheres to the highest hygiene and safety standards, including ATEX, you never have to compromise product safety or factory cleanliness. In addition, the NID forté® MHP 3 enables continuous operation outside of routine maintenance, processing up to 35 trays per minute*.
*Trays per minute, subject to product type, shape and mass.
Categories
Complete Turnkey Processing Plant or Lines
Confectionary Processing Machines
Depositing Machines
Distributors
Drums (Stainless Steel)
Food Processing Machines
Mixers (With And Without Vessels)