Packserv Manufacturing Stainless Steel Slat Conveyor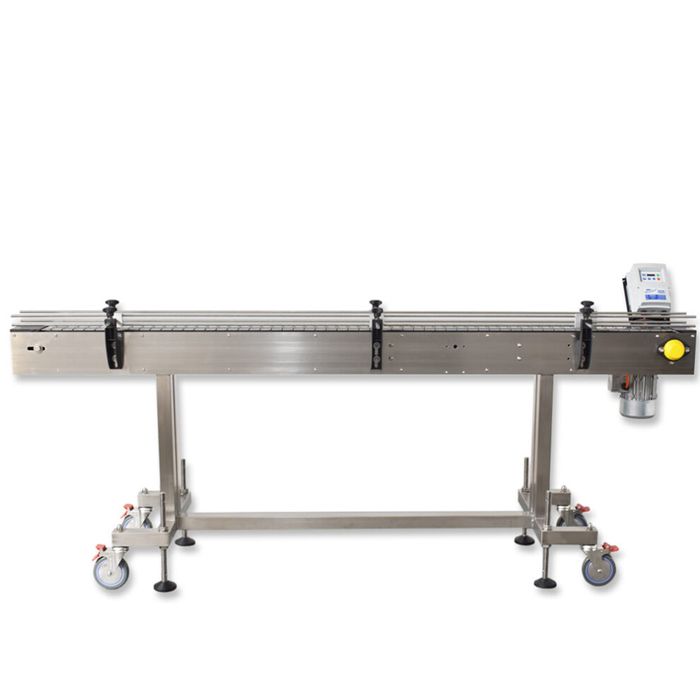 The Packserv Manufacturing PSC-6-2.4 Slat Conveyor is a 2.4 metre conveyor designed to handle all types of containers regardless of shape or material. Fully adjustable and made with the highest quality components it's designed to be durable with minimal maintenace.
Designed to be modular allowing for use with our entire suite of equipment as well as other manufacturers.