28 Apr 2022
Pallet Conveyors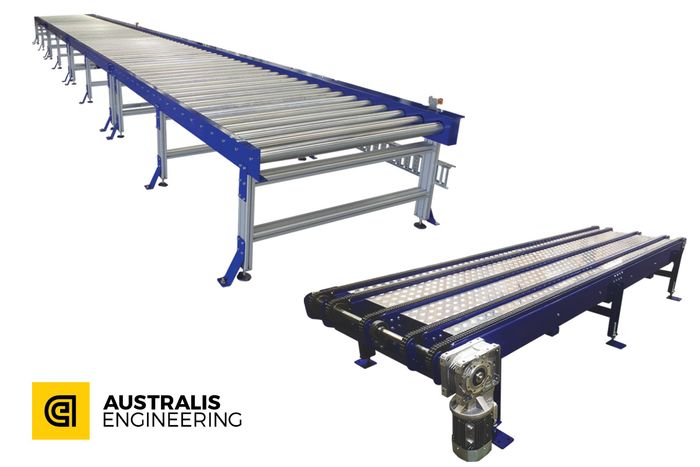 Pallet Conveyors – Roller, Chain or Slat
Australis provides a full range of Pallet Conveyors to suit any of warehousing, general conveying or palletising requirement.
Our pallet conveyors are available in Medium and Heavy Duty models to cater for variations in the weight of loaded pallets. Our range of pallet conveyors are designed to be flexible for ease of customisation and can be easily integrated into existing pallet handling systems or adapted for different standard pallet sizes, including standard Chep or Loscam pallets, Euro pallets or any other variation in between.
Our pallet conveyors are available in 3 types:
Pallet Roller Conveyors
Pallet Chain Conveyors
Heavy Duty Slat Conveyors
Our pallet conveyors are a stanbdard design, meaning if you need a pallet conveyor in a hurry, we can generally fabricate them in a short turn around time (versus fully customised conveyors).
Talk to us our about our turnkey pallet handling systems.