Rinsing, Filling and Capping Monobloc - OMS - Beverage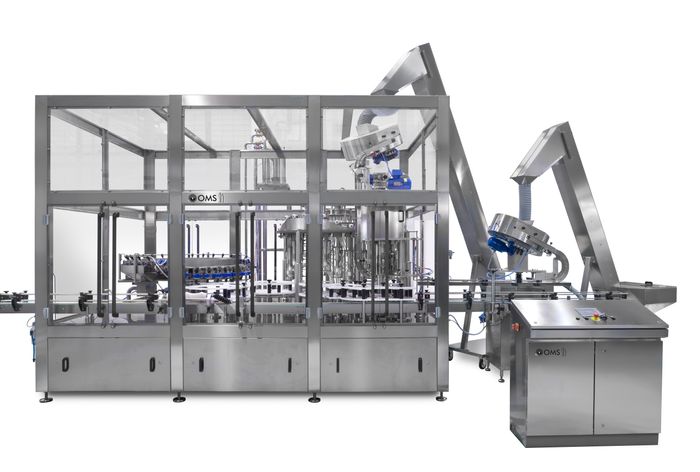 Suitable for Spirits, Water, Juices, Sauces, Oil, Vinegar in Glass, Pet and Tin Cans.
Pressure-Gravity Filling system with air return in a external buffer tank
The Tank-Less system allows a better and easier CIP system of the machine.
No pistons lifting bottles means less maintenance of the machine (springs) and avoid issues.
No Vacuum pump for a gentle filling system to protect the scent and flavour.
Speed from 20 to 300 BPM in accordance with the products and bottles to be filled.