Rolled Edge Elite Stretch Wrap & Hand Dispenser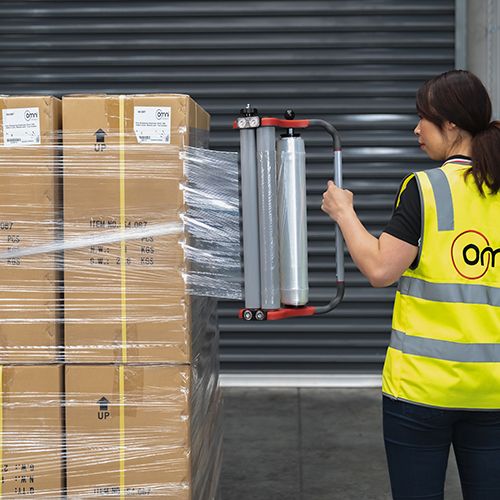 The Rolled Edge Elite Stretch Wrap range provides a cost-effective and ergonomic hand wrapping solution. This system reduces stretch wrap usage by up to 50%, providing substantial savings and environmental benefits. The rolled edges of the film give extra strength to prevent breakages and improve wrapping efficiency.
The Elite Guide hand dispenser is designed to reduce back strain and improve the containment force of hand wrapping pallets.
Categories
Auxiliary Packaging Means
Packaging
Packaging Machinery
Packaging Materials and Means