Silage / Bale wrap Film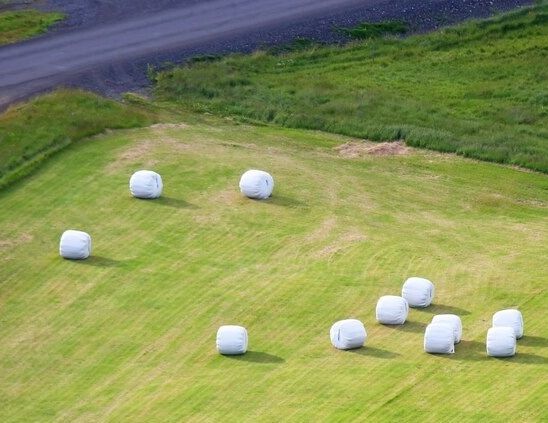 We Pragya Flexifilm Industries, like to introduce our new product Silage Bale Wrap Film. Our experts started manufacturing wrap film to help farmers, contractors, machine manufacturer, and research institute to choose best option for them.
Our team carefully choose raw material to make best end product which could resolve maximum issues and complaints from user.
BENEFITS OF USING OUR FILM:
Our film keep out the air and preserve the silage, which is one of the primary benefits to wrapping the silage.
Our Film reflect the heat, so you're inside product do not get too hot and because of this it keep nutrient value as it is.
It has best wrapper permeability, which keep product dry and safe, which automatically increase lifespan of product.
High load retention to keep bale shape during transport and storage.
Because of reduce adhesion the end of the film do not stick to the bales.
Categories
Auxiliary Packaging Means
Aluminium
Plastic (Pallets And Films)