03 May 2022
Simplypaid Digital Payments Solution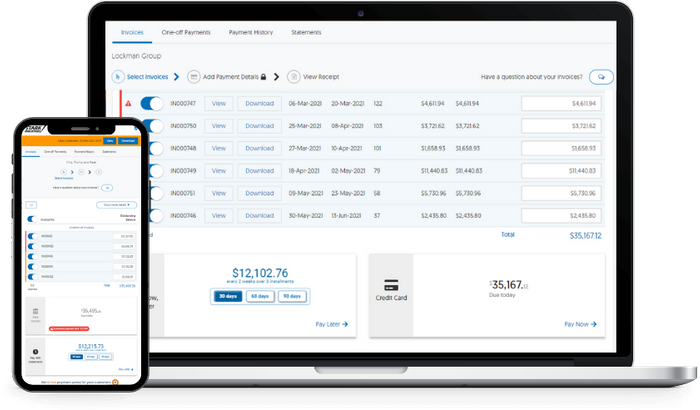 Get integrated payments on invoices, email & SMS
Get Simplypaid & give your customers a seamless checkout experience
Digital 'Pay Now' buttons allow your customers to query, pay one or more invoices, part-pay, and apply for our finance solution to complete payment.
Get paid now from the invoice
Imagine getting paid on the day you issue your invoice – simply because you asked.
Simplypaid provides a clear call to action and invites online, on-time payments.
Get paid now from email
Your reminder emails become checkouts as customers receive your email, then click to 'Pay Now'. No extra logins are required.
Simplypaid removes payment lags by providing an immediate opportunity for your customer to complete the payment task seamlessly.
Get paid now from SMS
Get paid anytime, from anywhere as your customer receives your payment prompt straight to their mobile phone.
Simplypaid is always receiving payments 24/7 – your office could be closed and you'll still be collecting.