03 May 2022
Spiral Elevator Conveyors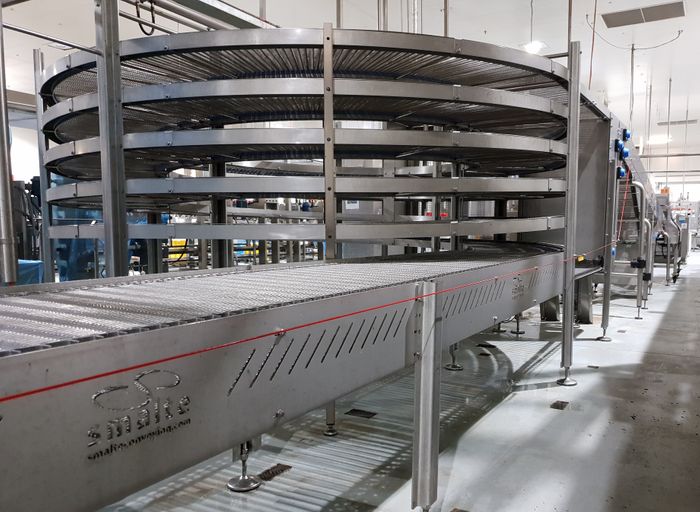 Spirals are now a key element of a range of manufacturing facilities.
Our packaging spirals are made from aluminium and stainless steel, and used for elevating cartons, packs and bottles.
Smalte also has the best track record in Australia for design and manufacture of side-drive wire-belt conveyors. This system eliminates the centre drum, hence is flexible in layout, and very simple and reliable in its operation. They are excellent for process cooling and freezing, as well as bakery applications where products require a wide, stainless-steel belt.

Categories
Components
Components/Auxiliaries For Packaging
Handling Technology
Machine Parts, Components, Accessories
Packaging Machinery
Bespoke Machinery Or Machine Development
Conveyors
Cooling Machines
Handling Machinery
Vertical Elevators
Refrigeration Equipment