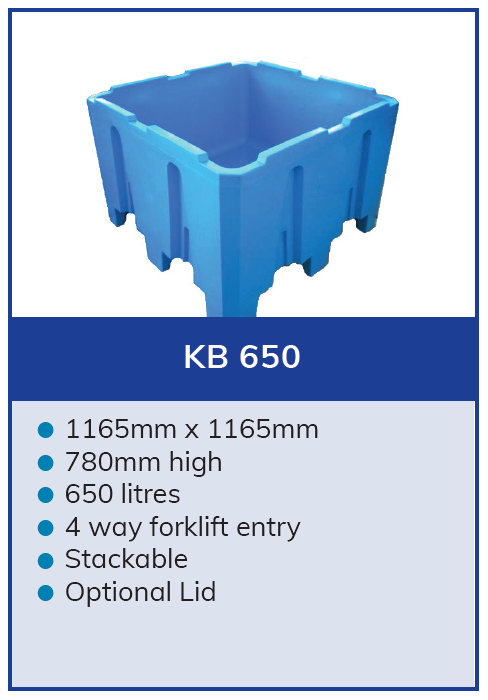 PFG have a range of Storage Bins designed to suit many requirements. Our bin range includes insulated bins, collapsable bins, tote storage bins, and hopper bins.
They are made from Food Grade polyethylene which is tough, non-absorbent and easily washed and disinfected. The range is available in an extensive array of UV stabilised colours.
As a manufacturer, we have the ability to create custom designed products should a product within our range not suit your specifics.
Categories
Components
Handling Technology
Machine Parts, Components, Accessories
Peripheral Equipment
Packaging Materials and Means
Short Order Runs
Other Packagings
Plastic (Pallets And Films)
Plant Equipment
Short Order Runs
Safety Equipment
Short Order Runs
Bulk Handling Equipment
Bulk Storage Equipment
Hopper Loaders
Pipework