Strapex - Battery Operated Strapping Tool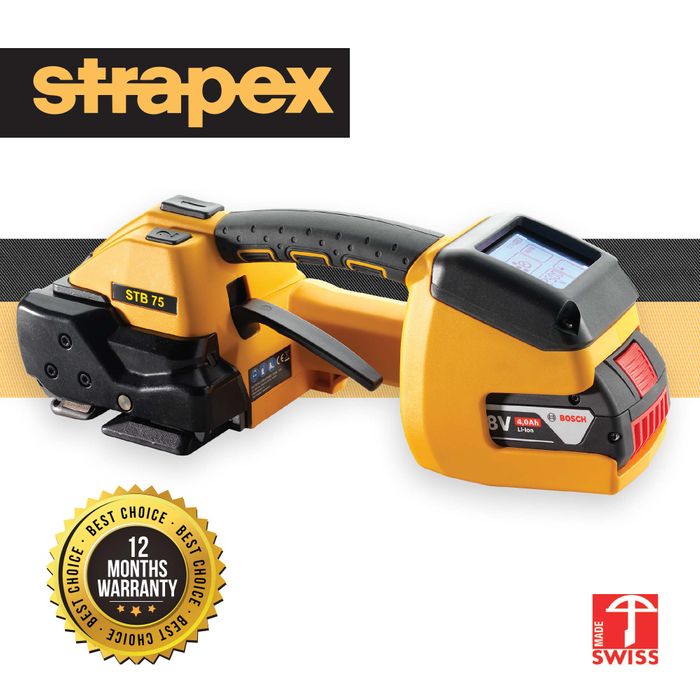 The Strapex new-generation design has been expertly crafted for use on any product and in any industry including timber, metal, plastic, concrete, and cardboard.
Strong enough to handle the toughest applications, with the precision to efficiently strap and secure soft fragile items.
The tool's innovative design features a premium BOSCH battery installed as a counter-weight. This lends the device perfect weight distribution and allows it to be easily held with one hand.
One-touch strapping minimises user input effort and the need for readjustment of device grip.
Categories
Desiccation Bags
Edge Protection
Labels
Primary Packaging
Short Order Runs
Case Closing Machines (Corrugated Board)
Heat Sealing Machines
Pallet Strapping Machines
Pallet Stretch Wrapping Machines
Shrink Wrapping Machines
Strapping Machines
Stretch Wapping Machines
Void Filling Machines
Wrapping Machines
Bioplastic
Cardboard
Carton
Composite Material
Corrugated Board
Paper
Plastic (Pallets And Films)
Steel
Woven Material
Safety Equipment