Stretch Wrapping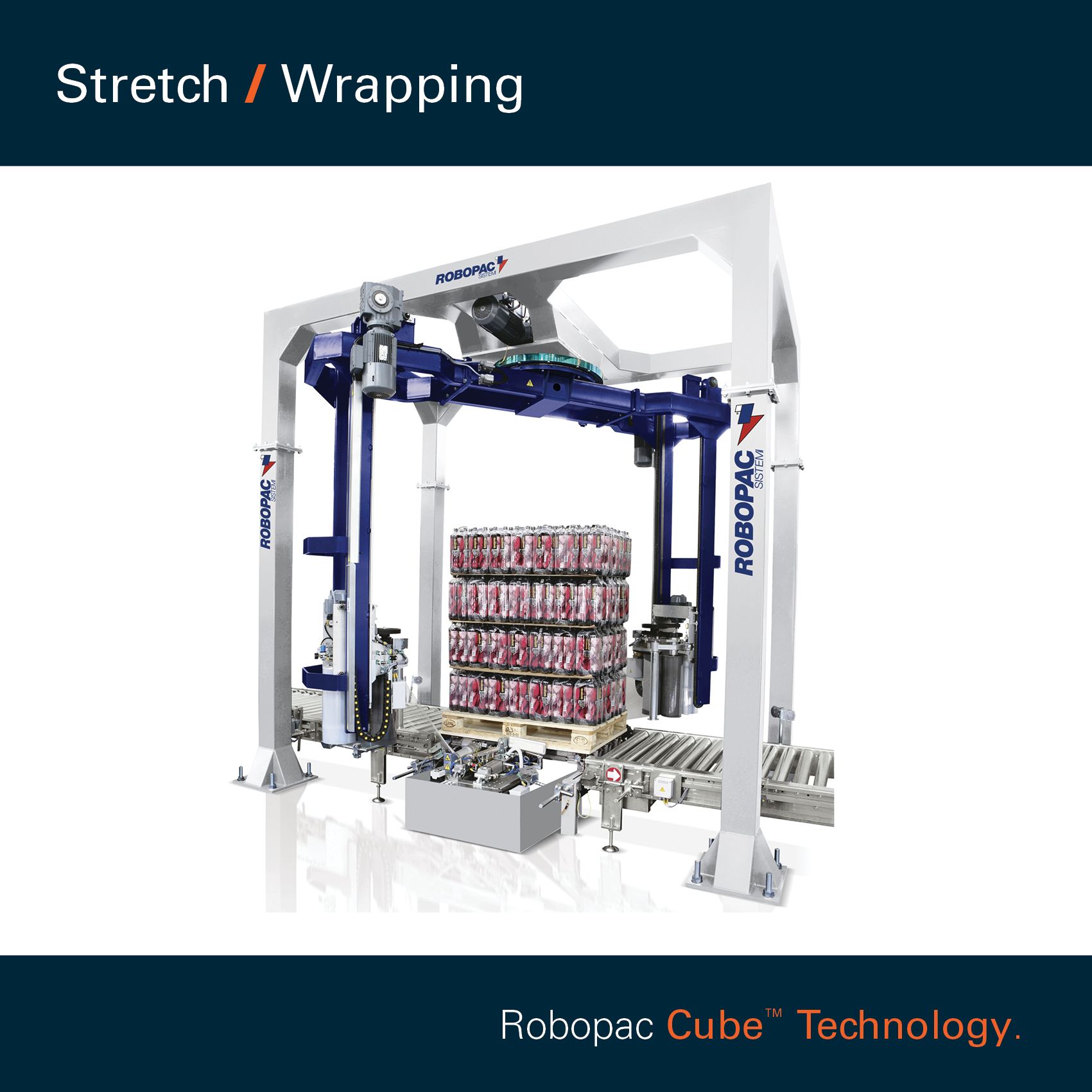 We partner with global leader in stretch wrapping, Robopac Systems, to bring you a range of quality automated pallet stretch wrapping solutions.
We offer:
turntable,
rotary arm
and ring style
pallet wrappers, at up to 130 pallets per hour.
Cube Technology™ gives you:
EXACTLY the required amount of film
EXACTLY in the correct position with
EXACTLY the proper containment force
And provides between 30% and 55% film savings.