26 Feb 2022
Linapack LFS-R Rotary Pouch Machine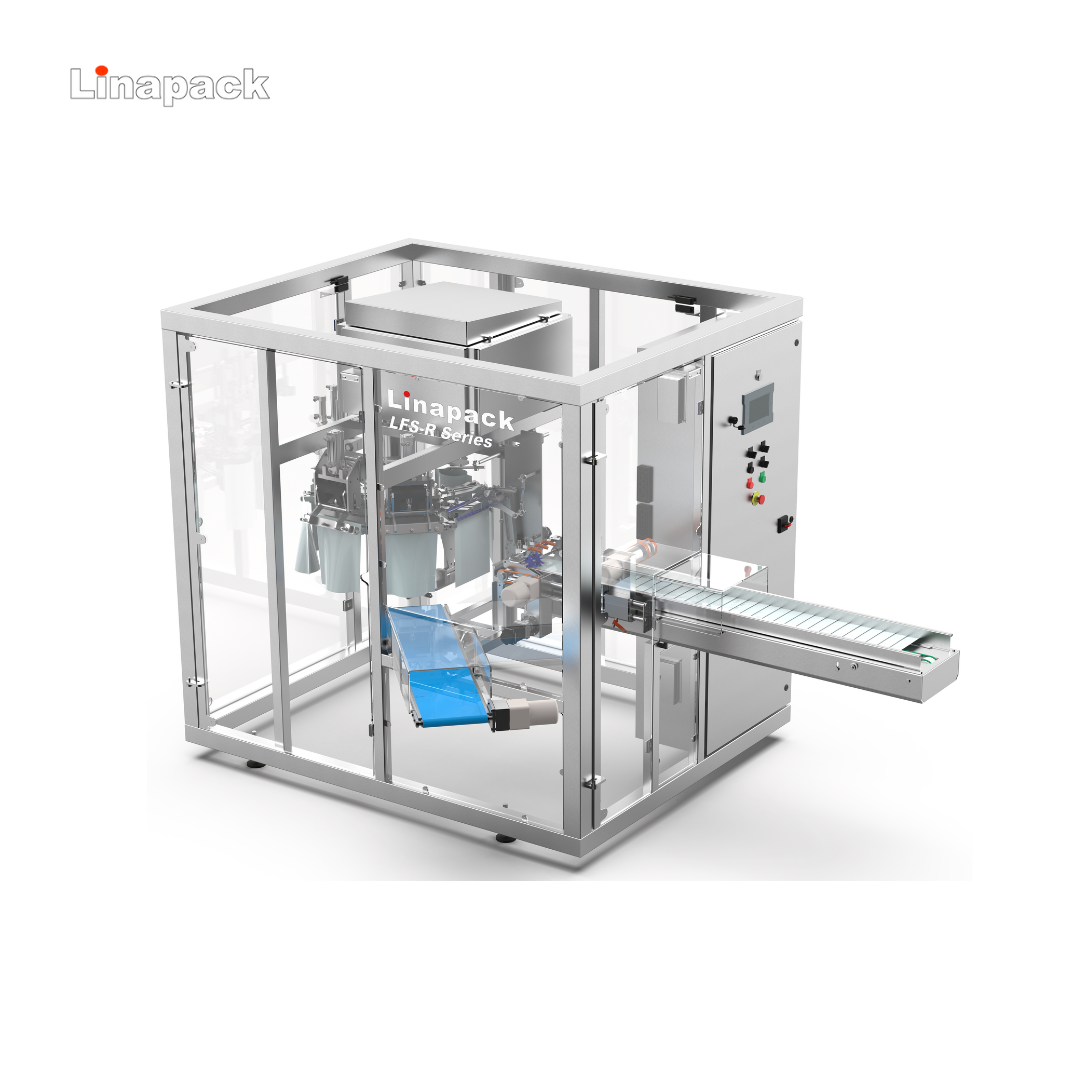 The LINAPACK LFS-R SERIES machine range for filling and sealing premade flat sachets and stand-up pouches has been designed for the user peace of mind and a hygienic high quality production.
These machines are used for a wide variety of products such as food and beverage, animal/pet food, detergents, cosmetics, chemical products, etc.
The rotary design concept offers great flexibility in the type and the number of different products to be filled as well as pouches types.
The flexibility and quick size change make this machine range suitable for short runs or longer productions even in 3 shifts.
The LFS-R series machines principle is based on an indexed table with grippers holding the pouches. Based on this principle, several types of pouches can easily be produced.