Baker Perkins - ServoForm™ Mini depositor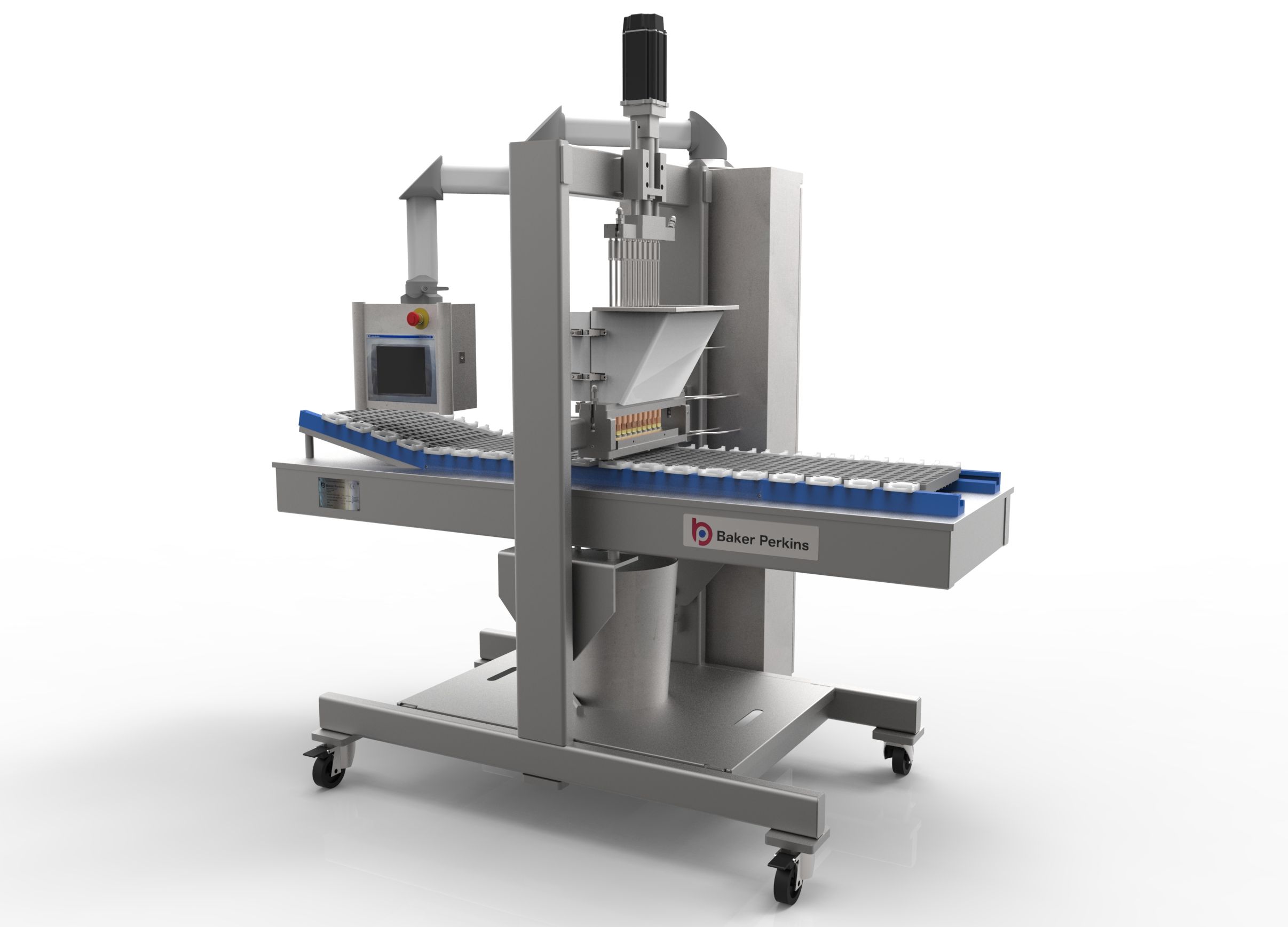 The Baker Perkins ServoForm™ Mini depositor is part of a low-output production line capable of producing a variety of confectionery from jellies, hard candies, lollipops and toffee, to high-value medicated or functional products.
The hygienic nature of the starch-free ServoForm™ Mini makes it ideal for production to validation standards for healthcare products. Outputs reach 50kg/hour.
A high quality, smooth product has a consistent size and shape, and high piece weight accuracy. Low scrap rate, quick product changeovers and continuous processing mean a rapid payback.
This servo-driven, short run system is designed for medicated or functional environments, entry-level operations or experimental and development work in larger operations.