28 Apr 2022
TM Palletizer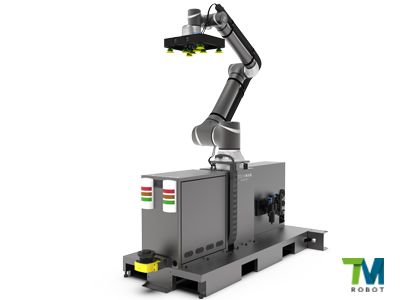 TM Palletizer - a highly reliable robot palletising solution applicable to a diverse range of industries
The TM Palletizer is a complete robot solution that is exclusively designed for palletising automation. It includes built in software to allow users to establish their palletising operation quickly.
Up to 7 cartons per minute
Adjustable pillar with a maximum reach of 1200mm and a corresponded maximum stack height of 2325mm. (3 pillar strokes with different max. stack height)
17 certified PL-d cell level safety functions
TMstudio Palletizing Wizard – Simple palletising set up with simulation and collision detection
Australian distributor
Australis Engineering are Australian distributors of the Techman Robot range of collaborative robots.